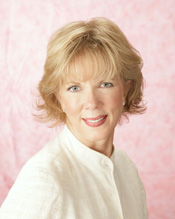 Balance is the secret to optimum health, and we know that healthy choices and routines for the body, mind and spirit are the key to balance. In today's Million Dollar Mindset broadcast your host, Marla Tabaka, will introduce you to two women who bring together their life experiences, humor and incredible knowledge. These two are on a mission to help others find the key to a healthy body and balanced life!
Krystal Gray, Certified Clinical Nutritionist, author, lecturer and former radio talk show host has been in practice for 30 years. She believes that everyone, regardless of age, can live a healthy, happy life. She teaches her audience and clients to slow down the aging process by Getting & Staying Young. In her latest book, Eat and Be Well, Krystal equips you with the tools you need to change your life and improve your health.


As a child, Lisa Wood suffered from crippling insecurity and doubt, which she carried into adulthood. Upon becoming a mother, she was determined to overcome the past and create a healthier lifestyle for herself and her family. With a background in Interior Design, she found a way to blend her passion for Design and Health into one inspiring career. Lisa has taught many, especially women, that they have the power to redesign their lives to achieve the most optimal state of total wellness...in mind, body and home. Her belief is that you can look and feel better not only within yourself, but also within beautiful surroundings.

Together, Krystal and Lisa team up - bringing life experiences, expertise and humor - to help others redesign their lives and live to the fullest. Their business partnership is a natural - with their mutual desire to help others, coupled with their mutual tools to accomplish that goal. In today's podcast you will learn their secrets to staying young and living a healthy life - inside and out!
Return to the Million Dollar Mindset Podcast Page