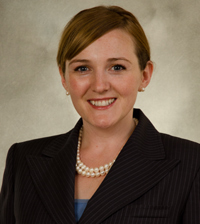 Growing up on welfare didn't stop Joy Schoffler from believing in herself – and others. While she may have experienced a difficult childhood, today Joy runs her own thriving PR firm, has raised in excess of twenty million dollars in capital for smalls start ups, taken clients from home-based, small business status to an INC 500 in 1.5 years, served on active duty for Operation Iraqi Freedom, interned at the Pentagon AND is raising two children!

This is the short list for Joy, who believes that it doesn't matter where you came from, you can do ANYTHING! And she is living proof of her theory.

During this Million Dollar Mindset episode your host, life and business coach Marla Tabaka, will discuss with Joy the mindset that she developed as a child and how she took the magnificent leap from her humble beginnings to principal of her own PR firm, Leverage PR. Joy will also share her knowledge and insights on how you too can raise capital to grow your company to its fullest potential. You are sure to leave this program believing in yourself and the future of your dream.

Return to the Million Dollar Mindset Podcast Page