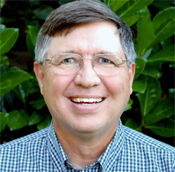 Author and Owner of The Coach Connection, Bill Dueease joins
us to offer insightful tips outlined in his first book, Go to Play Everyday and Call it Work.
This show is perfect for anyone who wishes to learn how to:

- transition from unemployed into your "Dream Job"
- avoid the "trial-and-error" work selection process
- become a far more successful business owner
- enjoy and thrive in your work positions
- convert your passions and talents into prosperity
Bill is going to describe what he calls the New Work selection process - personal coaching - which virtually guarantees that you will go to play every day and call it work. If you have a passion and dream, why not bring them into your work life? Why suffer at a job that you don't enjoy? Today personal coaching is growing in popularity, but many don't have a full understanding of what coaching is and who benefits from it. Learn more about this life changing process so that you can go to play everyday and call it work!
Bill Dueease co-founded The Coach Connection (TCC) in 2001 to assist people to achieve their greatest results through life coaching. Over 1,500 TCC clients now go to play every day and get to call it work by connecting with their personally matched TCC Member Coach. After many years of success in various business endeavors, Bill found his dream job in career coaching with his company, The Coach Connection! He now conducts leadership workshops for women business owners for "The Count Me In" women business owners' growth organization, and has spoken to numerous groups on coaching, working, and business issues. His business and life improvement articles have been published in over 100 paper magazines, and in an untold number of Internet sites. He holds a BS and a MS in Industrial Engineering and Management. He has been happily married for 25 years and has four grown children.
Return to the Million Dollar Mindset Podcast Page