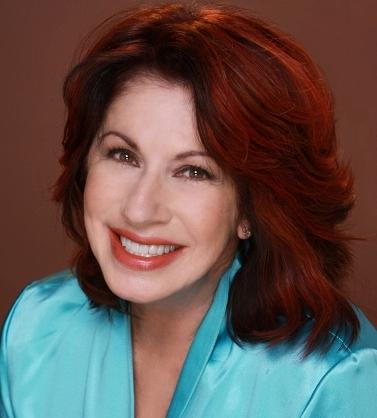 Cynthia Rowland is the creator of Facial Magic, the revolutionary, facial exercise system and the innovative, easy-to-use Luscious Lips pump that restores youthful fullness to your lips in just seconds. Cynthia is also the founder and president of Rejenuve, Inc., a company dedicated to providing men and women highly effective anti-aging products. Cynthia has discovered "The Facial Fountain of Youth." As creator of the Facial Magic system, she is doing pioneering work. She helps women and men aged 25 and up to lose 10 to 15 years off their faces simply by doing European spa exercises that help tone, tighten and lift facial muscles. No cosmetic surgery, injections or electro-stimulation are needed! Already, more than one million women and men worldwide in more than 40 countries are fans of Cynthia's Facial Magic and Luscious Lips products.
For more information, visit www.cynthiarowland.com
PoweredUp Talk Radio stars Sandra Beck of Motherhood Incorporated and Linda Franklin of The Real Cougar Woman. The show airs live Tuesdays at 3pm PST/ 6pm EST and is available for download and lives stream at http://www.powereduptalkradio.comand http://itunes.com. To reach Sandra or Linda please contact them directly at Sandra@PoweredUpTalkRadio.com and Linda@PoweredUpTalkRadio.com.
From New York City to Los Angeles "Powered up with Beck and Franklin" gives women of all ages permission to live the life they have always dreamed of. Why live in black and white when you can choose the brilliance of 3D and Technicolor? Each week Beck and Franklin and their high-powered guests will be here to cheer you on, to share their challenges, their successes and what they have learned from their failures. It's all about women supporting women. The stories and practical tips on sex, beauty, money and so much more are designed to help you re-connect to the powerful woman you are.

Fabulous knows no limits. It's time for you to expand your boundaries.
Return to the PoweredUp Show Page
Link to Article