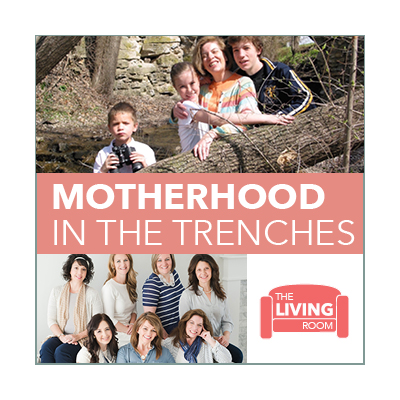 About this show:
Motherhood is exciting and taxing and amazing. We're talking about Motherhood in the TRENCHES. How do you handle kids that say they're bored all the time? What about grown kids and teenagers, how do you stay connected? We're also talking about communication and hugs...they're never too old!
What about going to bed feeling guilty or like you are the worst mother in the world? Do you compare yourself to other moms? Do you hug enough, feed your kids enough healthy meals, teach enough, spend enough time?
How about forgive enough (yourself and them).
Listen to our show and come away hopefully realizing that YOU simply are enough.
Download this show! http://toginet.com/podcasts/thelivingroom/TheLivingRoom_2015-06-06.mp3?type=podpage
Download the show on iTunes: http://bit.ly/TLRShowiTunes
We'd love your feedback! If you like the show, rate it and leave a review on iTunes or send us your feedback at thelivingroomradio (at) gmail (dot) com
Until next time, make sure you follow us on our social media channels:
TWITTER : www.twitter.com/livingroomshow7
INSTAGRAM: www.Instagram.com/livingroomsocial

FACEBOOK: www.facebook.com/fromthelivingroom

PINTEREST: www.pinterest.com/tlrradio
Thanks for listening and give yourself some living room, today!
Return to the The Living Room Show Page
Link to Article