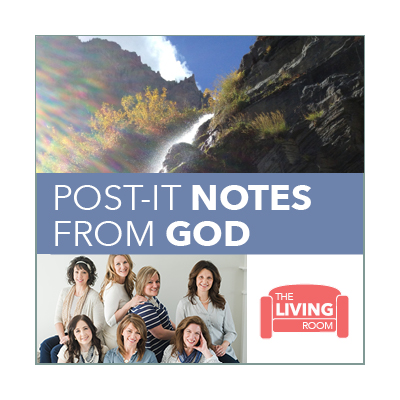 About this Show:
Sometimes it's hard to feel any sort of connection to the divine, let alone feel that incredible love in our lives. Once when my husband filled my luggage with post-it notes, I realized God does the same thing: sends little reminders and assurances of His love and posts them everywhere. Even when life gets difficult.
Download this Show: http://toginet.com/podcasts/thelivingroom/TheLivingRoom_2015-08-04.mp3?type=showpage
Download the show on iTunes: http://bit.ly/TLRShowiTunes
We'd love your feedback! If you like the show, rate it and leave a review on iTunes or send us your feedback at thelivingroomradio (at) gmail (dot) com
Until next time, make sure you follow us on our social media channels and join the conversation:
TWITTER : www.twitter.com/livingroomshow7
INSTAGRAM: www.Instagram.com/livingroomsocial

FACEBOOK: www.facebook.com/fromthelivingroom

PINTEREST: www.pinterest.com/tlrradio
Thanks for listening and give yourself some living room, today!
Return to the The Living Room Show Page
Link to Article