Transitioning from summer to fall signals kids are back to school. Some parents cheer at the sight of backpacks, school lunches, and homework and burst into a hallelujah chorus in the carpool line. But for others—like me—kids in the classroom, at least in the beginning weeks, means a quiet and empty house that hums a varied rendition of back-to-school-blues.
If saying goodbye to the crazy, lazy days at the pool, lounging on the cool grass after the sun goes down, and sleeping in and staying up late feels a bit like a funeral instead of a celebration, don't worry.
You're not alone.
Psychologist Deanna Pledge says some parents need to work "very consciously to reinvent [themselves] without [their children being] at the center of their universe." (That would be me.)
In contemplating my dilemma of, in a few short years, ultimately transitioning myself out of a job, and since figuring out who to be post motherhood is too big of a topic to discuss here, I have three simple suggestions to help make a smoother transition from summer to fall.
1. Say YES to learning something new. Whether it's yoga, a cooking class, a new skill, or a volunteer position, commit to saying YES to doing what will make you happy. That's top of my list. Summer is about the kids. Let the fall be about you! Back to the books for them is about learning, so make time to learn something new, too. I made a list of ten things I want to learn to do. I chose three of them to focus on for now, and I'm so excited to begin! Hopefully, I'll move through my entire list as time goes by.
2. Say NO to what's not working. Why waste time doing something you've always done just because you've always done it? Some health issues have challenged me during the past six months, and I've had to take a step back and slowly add things back onto my to-do list. Before I decided what to say NO to, I'd carefully evaluate how each "to-do" made me feel. And asked myself if it fit into my overall life goals. I realized my goals needed some tweaking. There were things I needed to let go of. And I'm learning that's okay. After a while, transitioning into the open space of possibility is liberating! Because saying NO to the things that don't work for you leaves you time and space to say. YES to what does and will work best for you and your family.
Finally, the third thing I suggest:
3. Carve out time each week to do something you LOVE! First on my list—as simple as it sounds—is to read several books I've put off reading for one reason or another. One book I'm almost finished with is The Crossroads of Should and Must: Find and Follow Your Passion by Elle Luna. It's delightfully illustrated with water color and presents a thoughtful message about what you SHOULD do verses what you MUST do. And let me clarify that the MUST do's are the "do it or I'll die because I LOVE it so much" kind of must-do's. Living this way forces you to stop and think what's a should and what's a must. Simply carving out time to read a book and contemplate and ponder the universe. Aaaahhhh! That just feels sooooo nice. Decide what time you can set aside to do something you LOVE each week! It doesn't have to be the same activity each week, either. Lunch with an old friend. Bike ride. Quilt. Paint. DIY. Build. Write. Plant. Cook. But not because you have to but because you want to. You get the idea. As for the other books I'm reading, I'll mention another time. (Hey, isn't this what me and my Co-hosts keep talking about on our show? To make some time for some LIVING ROOM?)
While I'm writing this I've noticed the hour has swooshed by! My three kids, still living at home, will be home from school in less than two hours. Time to transition back into "mommy" mode. And you can bet I'm counting that as a MUST do. Because I'd die without my kids. Honestly, they're just lucky their teachers don't allow me to come and spend the day with them.
With love and friendship,
Jodi Marie Robinson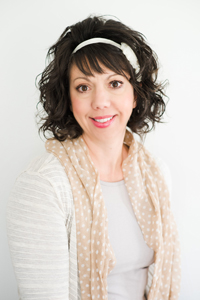 Find Jodi's website at www.shareloveserve.com.
Return to the The Living Room Show Page
Link to Article