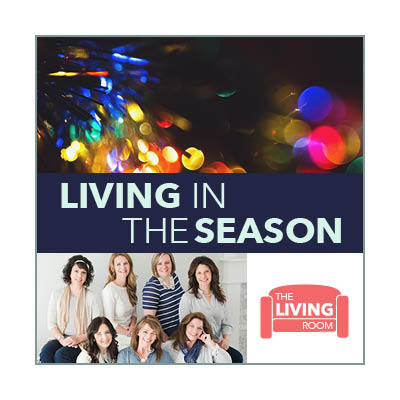 About this show:
Holiday Traditions add sweet memories and experiences to our lives, but can easily turn sour when we lose site of their meaning. Tune in as we help you savor the holiday season and remember why we celebrate it in the first place. Tips for a less stressful season along with all of our favorite holiday traditions. Give the Gift of Yourself.
Download this Show:
http://www.podtrac.com/pts/redirect.mp3/www.toginet.com/podcasts/thelivingroom/TheLivingRoom_2015-11-03.mp3?type=podpage
Download the show on iTunes: http://bit.ly/TLRShowiTunes
We'd love your feedback! If you like the show, rate it and leave a review on iTunes or send us your feedback at thelivingroomradio (at) gmail (dot) com
Until next time, make sure you follow us on our social media channels and join the conversation:
TWITTER : www.twitter.com/livingroomshow7
INSTAGRAM: www.Instagram.com/livingroomsocial

FACEBOOK: www.facebook.com/fromthelivingroom

PINTEREST: www.pinterest.com/tlrradio
Quote of the Day:
"I like to compare the holiday season with the way a child listens to a favorite story. The pleasure is in the familiar way the story begins, the anticipation of familiar turns it takes, the familiar moments of suspense, and the familiar climax and ending." - Fred Rogers
"The Holiday Season is the perfect time to reflect on our blessings and seek out ways to make life better for those around us."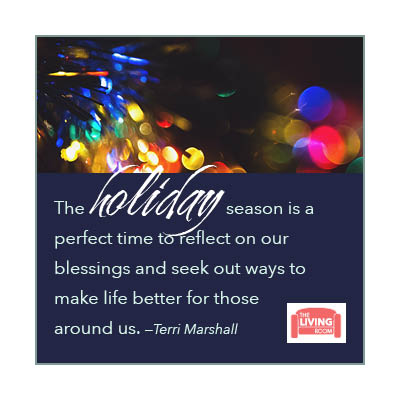 References:

Connie Sokol's book: Simplify & Savor the Season: Organize and Re-energize your Holidays!
Return to the The Living Room Show Page
Link to Article