My friend Krysta, is a wonderful example of beginning again when it's the last thing you want to do. Her story is inspiring. I love that for her, beginning again certianly doesn't mean forgetting, or that what happened is easy, or even OK. It simply means choosing to start again. Here is her story in her own words.
-Kate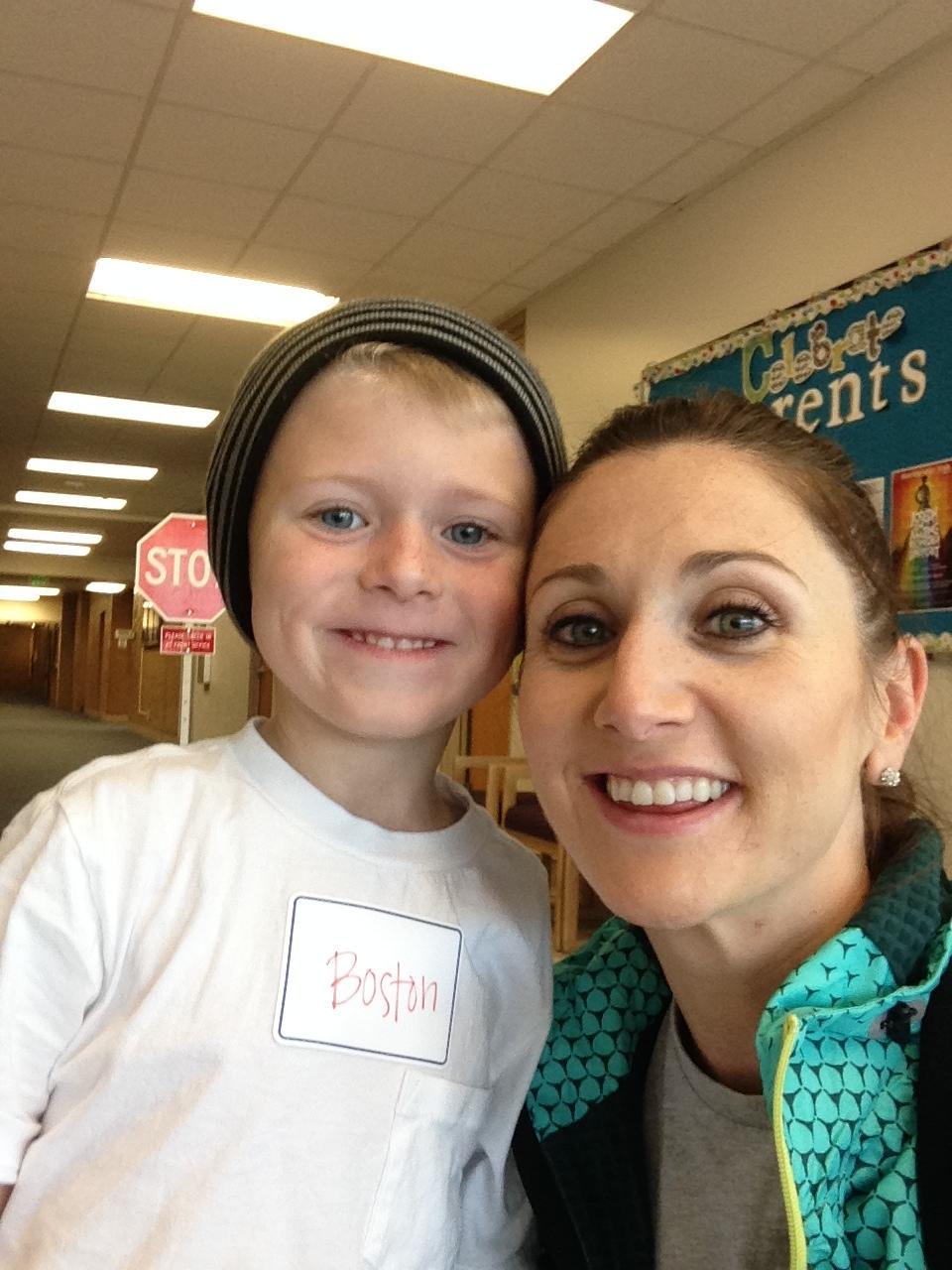 I feel like one of the biggest decisions to start again was ME making the choice. After my five year old passed away suddenly, I knew that no one would blame me for sitting in bed and feeling sorry for myself, but I started to grow tired of the way people looked at me. It was the same every time. They would tilt their head to the side, scrunch their face and say, "how you doing? You ok?" It was the pity look. And when people saw me in the grocery store or at a restaurant they didn't know what to say and often times would just start to cry. I remember thinking, is this how people are going to look at me from now on? People used to smile at me and come up to talk to me, but now they cry or avoid me because they don't know what to say.
Then one day I went to the gym and a woman came up to me. She put her arms around me and said, "I'm so sorry that I have to welcome you to the club." I was in disbelief as I thought, how did I not know that she had a child that passed away? And then I realized that the death of her child isn't what defines her. Don't get me wrong, I am PROUD to be Boston's mom and I will forever miss him and talk about his fun personality, but I was done with the pity look. I didn't want to get a pass because I was now a member of this club.
I remember laying in bed and thinking, I just want to feel better. I just wish that things could go back to they way they were. When I visited the Reebok campus, a man by the name of Dr. John Ratey came and spoke to us about the effects that exercise has on the brain. It's the equivalent of an anti-depressant drug. Now up until this point I had so many people say to me, "don't be afraid to take something. there's no shame in that." I hate taking tylenol for a headache and so the thought of any type of pill was daunting. So I kept coming back to Dr. Ratey's talk and thought- if it worked for others, why not me. I put my running shoes on and headed out. It was painful. I had to push myself harder that I ever had and I cried. Not because of the physical pain, but because of all the emotions that were built up inside of me. But I pushed through, and then something happened. My head became clear, and for the first time in weeks I could actually put my thoughts together. It was as though things that didn't make sense were starting to, well, make sense. And then the words came to my mind, "Boston for Boston." It was then that I decided to run the Boston Marathon. I didn't know how I would get there, but I decided to make it my goal.
I still struggle EVERYDAY and it doesn't help that I'm running in this weather, but I keep thinking, what if my little boy is watching me? What would I want to teach him? I use this to not only teach Boston, but his little brother, Fischer, as well. The last thing I want him to say to people is, "when Boston died, my mom just checked out." I want to show both of my boys that when things get hard, that you can push through. And that's what running has done for me. It not only has helped me to push through the physical pain and keep going, but it has helped me to push through the emotional pain and heartache.
I use running as a time to clear my head. Often times I don't even listen to my headphones. I talk to Boston and think of all the things that I wish I could teach him that day. And on April 18th I will run the Boston Marathon for my sweet Boston.
One day I was with a fellow trainer, and friend and he said to me, what do you want? As I've thought about that I've thought about how I want people to know me. I want them to know me as Boston's and Fischer's mom because I am proud to be that, but I also what them to see me as a strong woman. One who loves deeply, serves others and who isn't willing to give up when bad things happen. I don't want people to be sad when they hear my name.
I will forever miss Boston and I don't want people to mistake my choice to be happy with being happy that he is gone. That was a big worry for me. I don't want people to think that I'm not affected or that I'm relieved in any way. I want people to know that you can still choose to be happy. I still cry and miss my boy, but I also have Fischer and I want him to know that I am happy and proud of him too.
-Krysta Crane (Guest Contributor)
You can hear Kate mention some more of Krysta's story on our podcast, "Joy Cometh After the Sorrow."
Return to the The Living Room Show Page
Link to Article