To heal emotional baggage, here is something I do. I imagine carrying around a backpack full of rocks. One by one, I imagine taking out each rock and examining it. I ask myself if I want to continue carrying that rock. I ask why I'm choosing to still carry it. What purpose it serves? Then I ask if I'm truly ready to let go it go. I then consider the extra weight that rock adds to my pack and name the ways it could be holding me back from enjoying certain aspects of my life.
A few months ago, I chose to examine a rock I had been carrying for a long time. For months, I had worked hard emotionally and spiritually to even dare take that particular rock out of my pack. I spent months examining my rock, honestly, from all angles.
I'd be dishonest if I said there weren't times I had begged God to let me hang onto that rock, because it had become a part of me. That rock defined a piece of me, and truthfully I even had to ask what would I do without it?
Once I recognized that rock was holding me back and I felt ready to let go of the unnecessary weight it was adding to my pack, true healing could begin.
The time had come to finally let it go. So, I began imagining what my pack would look like and feel if I no longer had to carry around that rock. I promised myself once I tossed that rock away I would no longer use it as a defense or protection mechanism. I knew once I gave it away it would need to gone for good.
I remember the moment I could finally say to my higher power, "I don't want to carry this rock anymore. Pleeeeeease... take it from me. I'm ready to be free of it."
An instantaneous peace and relief washed over me. But, don't get me wrong, because I had worked hard for MONTHS to take that rock out of my pack. My higher power couldn't take it out from me--not until I had done my part.
I had to take it out.
I had to examine it.
I had to learn from it.
My experience in healing emotional baggage was not a quick-fix-on-my-knees-over-in-a-second kind of experience. In fact, if you count all the times I'd tried to let my rock go, in previous years, only to sneak it back into my pack, for what I thought were good reasons, well, then my healing process was years in the making.
Remember.
True healing is never a quick fix. It takes time. Often, it takes partnering with a higher power and even a good therapist.
After I'd done my discovery work, only then, could I hand my rock over, in good conscience and good faith, and allow my heart to feel the amazing grace and mercy of someone greater than I who carries all the rocks of every human being ever to live, die, and be reborn.
I've believe knowing why we carry your rocks is just as important as letting them go. It felt peaceful knowing I had done my part in understanding why I had chosen to carry that rock in the first place. I had also done the work to choose to hand it over to a power greater than myself, who could lift that rock out of my pack for good. That's when the peace came and it has stayed.
Sometimes the rocks we carry are too heavy to release rocks by ourselves. The good news is there are those wiser than we are who can help us understand why we choose to carry our rocks (our emotional baggage, if you will) and teach us how we can let them go.
The truth is we all carry emotional backpacks. We pick up rocks, because of our life experiences, and place them inside our packs and don't unpack them often enough so they become burdensome and hurtful to us and others. Some rocks we carry in our packs placed in our packs by the poor choices of others. Some rocks we carry because of choices we've made. No matter the reasons we carry our rocks we can learn to release them.
When you CHOOSE to heal from emotional baggage the sky looks bluer. The sun shines brighter. Healing makes every aspect of your life come alive and seem richer and fuller!
If you're carrying extra weight in your pack, ask yourself if you're ready to unpack your pack. Be willing to do the work needed to lighten your load. I promise the journey, no matter how many times you must make it, it will be worth it. :))
JOIN JODI: If you're on a journey of healing and you're interested in my "Ruby Heart" workshop where I teach Johnny Covey's "5 Habits of the Heart and Head-to-Heart Framework", email me at jodimarierobinson (at) gmail (dot) com. I do one-one visits, small groups, and also give presentations. Powerful healing can come through learning this simple training. I use it every day. Here's to YOUR healing!
With love and friendship,
-Jodi
#livingroomwithjodi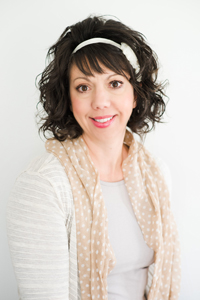 Jodi is the author of "Precious in His Sight", "A Royal Guardian", and various essays published by Covenant Communications. She is a presenter and certified mentor of Johnny Covey's NEW "5 Habits of the Heart: Head to Heart Framework." For more information about her presentations and home workshops email her at jodimarierobinson(at)gmail.(com). Jodi has mentored women recovering from addiction for 14 years. She enjoys snowmobilling and the out-of-doors with her family, hiking and walking her 85-pound malamute, and is content leaving dishes in the sink if it means she has a new book to read, or something meaningul to write.
Return to the The Living Room Show Page
Link to Article