A little over 21 years ago, the toughest pregnancy followed by the easiest delivery brought us a creature I could only describe as pure grace. "A baby girl has graced our home," her birth announcement said, followed by a Wordsworth quote: "Heaven lies about us in our infancy.

A baby girl did indeed grace our home. The spirit she brought with her was bright and tangible, like rays of hope from heaven. As she continued to grow, the grace has also grown along with her.

The two-year-old who was so attached to clothes she insisted on wearing the same purple dress every single day is now—amazingly—perfectly content borrowing someone else's gown for her special day.

The three-year-old who declared herself a princess, and used to wear a tiara around the house…now doesn't need a crown to prove her worth. She is an entirely different kind of princess now, the kind with no sense of entitlement, who understands her divine roots and digs deep to have a relationship with her heavenly King.

The four-year-old who would fold her arms and say, "You can't dance with me at my wedding" when she was angry at Jeff…is now planning that very dance with her dad, and has never even hinted at disinviting him! They have a sweet connection and a strong relationship.

The stubborn kindergartener who suffered the tremendous loss of her longed-for baby sister became the compassionate and ever-inclusive seventh grader who was a friend to all, inviting so many girls to her birthday party we had to scramble to enlist enough grown-ups to chauffeur everyone to dinner. She worked babysitting for four straight months to pay her off half of the expenses, and said it was totally worth it.

The toothless six-year-old who couldn't say her S and T sounds but loved all things glitter and sparkle would coo, "Loot, it's all fartley!" (Translation: Look! It's all Sparkly!) Now she doesn't need an ounce of glitter to adorn her gown because her eyes and her smile, warmed from within, far out-sparkle any other form of bling you could add.

The seven-year-old who ran to the car, enchanted that her new school had "Special Occasions"—her term for a program known as Special Education—later enrolled herself in Special Ed Seminary to assist more "special occasions", and is now majoring in Special Ed, with the same enthusiasm, love, and admiration continuing to inform her work.

The eight-year-old who donned a white dress (hand-made by my sister Emily) as a symbol of purity when she entered the waters of baptism…will tomorrow be donning another white dress and another symbol of purity as she enters the beautiful Provo City Center Temple to make yet another lasting promise to God—this time to give herself to a wonderful young man, Austin Hollan.

Part of me wants to say, "now wait a minute…that baby girl is mine!" But I've known all along that she's not really mine, and never has been. She's on loan from the firmament through a ceiling of stars to our home and our family—and now she's ready to create a family of her own. While we felt heaven lie about her in her infancy, we feel heaven dancing and rejoicing about tomorrow's events. What a blessing and a privilege to have had her in our home for the past 21 years!

Austin, this girl is going to continue to grace your home, and together, that grace will continue to grow and grow. I love the forms of grace you have already brought to our home and family: Your patience, your easy-going nature, your gift for conversation and shooting the breeze, and your ability to defuse tense situations (except at Mens Wearhouse!) I love the way you treat Jordan, how free and generous you are with your praise, and the grace you extend me in the face of my flaws. You are every bit her equal and we feel truly honored to have you joining our family.

Thank you for recognizing all that is wonderful about Jordan and having the courage and confidence to make her yours—thereby making all the events of tomorrow possible. Jordan, thank you for saying YES and not letting Austin get away. He is a rare find and a great addition to the Parkin clan. It's easy to make room for him in our family! We love you both forever and ever.
#livingroomwithjana #makingroom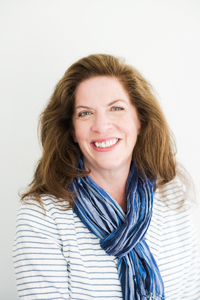 Jana Winters Parkin is an artist, writer, teacher, and adjunct art instructor at UVU. She and her husband have 3 kids and 2 dogs, and she spends every day possible rejuvenating her soul in Utah's glorious mountains. She writes at divergent pathways and exhibits her work at janaparkin.com.
Return to the The Living Room Show Page
Link to Article