Show Information
For more information on my guest Steve McIntire and the San Damiano Foundation and their charitable works through the power of films or to make a donation, please visit www.sandamianofoundation.org
Strawberries & Raspberries in Iced Prosecco
1 Basket of Strawberries
1 Basket of Raspberries
4 - 6 Mint Sprigs
1 Bottle of Prosecco
( I recommend Perle Di Piera Blue Pearl Prosecco from Piera Martellozzo Vineyards in Piedmont Italy)
1) Chill 4- 6 desert bowls. Clean the berries by brushing them with paper towels or a pastry brush. Do not wash the berries unless you are unable to get them clean.
2) Cut Strawberries vertically and arrange berries & mint sprigs in the chilled cups just before serving.
3) Bring desert bowls to the table with very cold bottle of Prosecco. Pour a small amount of Prosecco over the berries & serve the remaining Prosecco in Champagne flutes!
This is a very easy and delicious desert! Very fresh & light ! Cin Cin !!
Prosecco Berry Sangria
1 cup of blueberries
2 cups of raspberries
1 cup strawberries
1/2 cup of Chambord (Raspberry Liquer)
1 Bottle of Prosecco ( I recommend the Blue Pearl from
Piera Martellozzo Vineyards)
1) Mix blueberries, raspberries, strawberries in the Chambord. Chill in fridge for at least one hour prior to serving. It is even that much better if you prepare and put it in to chill overnight!

2) When you are ready to serve the Sangria put the fruit in a punch bowl and add prosecco and serve. You can also make individual glasses ...put fruit mix in bottom of individual glasses pour the prosecco on top! Salute!!!!!
It's just that easy and simple! It's light, fresh and will tickle your nose when you drink it. Stay cool in the heat wave everyone ...but please drink responsibly and please have a designated driver!!
"Incantato" ~ "Spellbound"
What has me under a spell this week!
Fashion Icon : Emma Watson @ MTV Movie Awards
Short white dress with with a beaded and fringed neckline by Marchesa worn with shiny "Maniac" pumps by Brain Atwood!
She looked so amazing!!!!!!!
Then if that Marchesa wasn't enough she slipped into another one for the Awards After Party! A lime chiffon low cut ruffled neckline Marchesa with a pair of gold Salvatore Ferragamo shoes! Seriously to die for! I want it in a blackberry color so if any Marchesa people are out there ....send one my way!!!!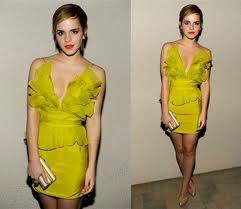 Beauty "Incantato"
Twiddle Stiks by Doll ....You heard it here FIRST!!! This product is going to revolutionize the way people curl their hair! Twiddle Stiks create soft waves without the damage from the heat of the iron because the stik actually absorbs the heat so no need for thermal protection or hair spray products! Leaves you with a cold curl that does not come out until you wash it! Simply amazing new technology!
G
No explanation needed with this "Incantato" Captain Jack Sparrow leaves me spellbound everytime! Love, love love him....It's his birthday today! Buon Compleanno ....is it possible that I seriously love Johnny Depp and Captain Jack Sparrow equally as much! Ummm yeah...Till next week ....
Arriverderchi!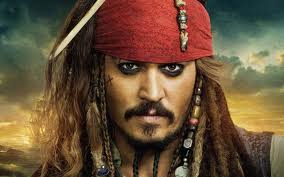 Return to the La Bella Vita Podcast Page