Motherhood Talk Radio hosted by Sandra Beck and Christy Holly welcomes Doris Rivas-Brekke.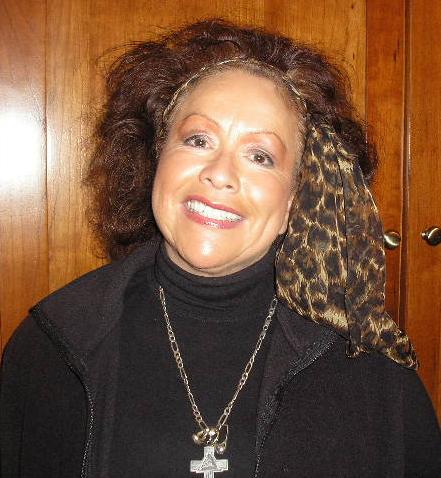 United States Army Veteran, entrepreneur/business owner, budding author, public relations/marketing consultant, garden design consultant, college graduate, recently widowed, a recovering alcoholic and soon-to-be radio talk show host of the new show "Daily Dialogue with Doris." Doris Rivas-Brekke has been to the mountain top and has plunged to the deepest and darkest hole of alcohol addiction! She has triumphantly emerged from addiction and is now reaching out to help others with their life problems through her new show "Daily Dialogue with Doris." The show will highlight on how to deal with life's trials and tribulations through a faith-based ideology. Doris is especially interested in sharing her recovery experience with Dr.Charles Gant's "End Your Addiction Now" program.
As a rosarian and garden design consultant, Doris strongly believes in garden therapy for handling life's stress-filled situations. Doris Rivas-Brekke also owns a beautiful ranch in the southern California high desert and dreams of converting the property into a oasis of faith and healing for people in recovery from addiction and life's stresses. Doris would especially like to offer her dream retreat/rehabilitation home-center to active duty military and veteran personnel who need help with addiction and post traumatic syndrome issues.
Doris Rivas-Brekke attributes her new found health and positive attitude to the healing powers of faith in God and to becoming a follower of the teachings of Jesus Christ, who has inspired her to dedicate the rest of her life to helping other people recover from addictions and tackling life's trials and tribulations.
Doris Rivas-Brekke calls Acton, California home. She earned her Bachelor's degree in psychology from San Diego State University. She is currently writing her auto-biography about her life in the military, her alcohol addiction and recovery and her new found love of God and Jesus Christ. You can reach her at riosafari@aol.com and visit her web site: www.ddwd.collebo.com
Motherhood Talk Radio is co-hosted by Sandra Beck, Christy Holly and Rick Swanson, hosted by Toginet Radio and powered by Motherhood Incorporated. Motherhood Talk Radio would like to thank our guest who have spoken with respect to motherhood on the following topics: women's issues, parenting, relationship advice, personal growth, divorce, marriage, dating, weddings, relationships, health care, pet health, crafting, beading, relationship advice, cooking, family matters, care packages for soldiers, nutrition, child adoption, children with brain injuries, children's advocacy, autism, cancer, eldercare issues, child care issues, personal growth and parenting issues.
Return to the Motherhood Talk Radio Show Page
Link to Article