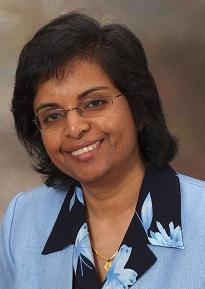 Motherhood Talk Radio hosted by Sandra Beck , Christy Holly and Doris Rivas-Brekke, welcomes Anita Mellott author of School is Where the Home Is: 180 Devotions for Parents.
Anita grew up in India, climbing mango trees, and devouring books and mangoes. With a post-graduate degree in journalism and mass communications in hand, she moved to Canadato major in communications and culture at the University of Windsor. A brief stint in advertising and P.R. followed when I returned toIndia. She soon moved on to teaching journalism at her alma mater-a time she still treasures. She worked for 13 years as a writer/editor with Habitat for Humanity International.
A few years ago, while riding the emotional roller coaster of a high-risk pregnancy after almost 10 years of infertility, a whisper sounded in her heart: "Write to encourage others." That whisper soon grew to a crescendo. Now most days find her doing a balancing act between homeschooling and writing.
Life's ups and downs have included job loss, the death of loved ones an ocean away, chronic illness, and infertility. Despite a recent diagnosis of ankylosing spondylitis, a degenerative auto-immune disorder, she believes and has experienced that "though weeping may last for the night, joy comes in the morning." So she continues to write and speak of hope in spite of life's challenges. You can find her at www.anitamellott.com .
Motherhood Talk Radio is co-hosted by Sandra Beck, Christy Holly and Rick Swanson, hosted by Toginet Radio and powered by Motherhood Incorporated. Motherhood Talk Radio would like to thank our guest who have spoken with respect to motherhood on the following topics: women's issues, parenting, relationship advice, personal growth, divorce, marriage, dating, weddings, relationships, health care, pet health, crafting, beading, relationship advice, cooking, family matters, care packages for soldiers, nutrition, child adoption, children with brain injuries, children's advocacy, autism, cancer, eldercare issues, child care issues, personal growth and parenting issues.
Return to the Motherhood Talk Radio Show Page
Link to Article