By Motherhood Talk Radio, Motherhood Incorporated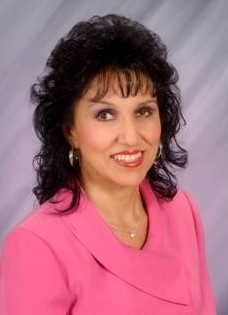 Motherhood Talk Radio hosted by Sandra Beck and Robin Boyd, and Rick Swanson, welcomes Janet Perez Eckles author of Simply Salsa - Dancing without Fear at God's Fiesta.
As a young girl, Janet packed dreams and expectations when she left Bolivia to come to America. She found not only wonder and beauty in her new life, but also the challenge to overcome trials-physical blindness, marital infidelity, financial devastation, the loss of her son and the acquittal of the man responsible.
But rather than despair, Christ's love ushered victory for each battle, giving her wisdom to overcome adversity, rekindling her zeal for life and ushering peace for each moment. These victories sparked her mission to inspire and encourage others. As a bilingual Spanish inspirational speaker, she ignites in her audiences the same passion to triumph, to find purpose in life and achieve professional and personal success.
Janet earned her bachelor's degree in Business Administration from Southeast Missouri State University. After graduation, she met Gene, her husband of 35 years. They live in Orlando, FL where they enjoy their sons, daughter-in-law, and grandchildren.
Janet serves as a women's Sunday school teacher and a ministry leader at South Orlando Baptist Church. Check her out at www.janetperezeckles.com.
Motherhood Talk Radio is co-hosted by Sandra Beck, Christy Holly and Rick Swanson, hosted by Toginet Radio and powered by Motherhood Incorporated. Motherhood Talk Radio would like to thank our guest who have spoken with respect to motherhood on the following topics: women's issues, parenting, relationship advice, personal growth, divorce, marriage, dating, weddings, relationships, health care, pet health, crafting, beading, relationship advice, cooking, family matters, care packages for soldiers, nutrition, child adoption, children with brain injuries, children's advocacy, autism, cancer, eldercare issues, child care issues, personal growth and parenting issues.
Return to the Motherhood Talk Radio Show Page
Link to Article