Motherhood Talk Radio continues its series on women's health issues with author and columnist Kathleen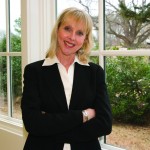 Rodgers to discuss bulemia and eating disorders.
Kathleen has said that through her writing, she is able to explore many subjects. She hopes to get to the truth through the people and places she writes about, real or imagined. Kathleen says that along the way she has encountered many roadblocks and detours, but she has pressed ahead and kept her eyes on her goals.
Kathleen shares that she is a recovered bulemic, and feels she has a responsibility to shed light on the darkness of what bulimia is. It is a dark and deadly eating disorder, and she battled it for 15 years. Through Her War, Her Voice she has and is spreading hope to those who are suffering.
Kathleen's work has appeared in Family Circle Magazine, Air Force, Army & Navy Times, Family: The Magazine for Military Families, Fort Worth Star-Telegram, Albuquerque Journal, Clovis News Journal, and in three anthologies: "Because I Fly," by McGraw-Hill, "Lessons From Our Children," by Health Communications, Inc. and "Hearts of Steel," by Military Writers Society of America.
In 2008, Leatherneck Publishing released her debut novel "The Final Salute." The following year, Army Wife Network selected it as their July 2009 book club pick and Military Writers Society of America awarded it the Silver Medal. In July 2011, the Kindle Edition was released by Navigator Books.
Find out more about Kathleen Rodgers at www.kathleenmrodgers.com
Motherhood Talk Radio hosted by Sandra Beck airs every Tuesday at 3 pm pacific, 6 pm eastern on Toginet.com. Sandra Beck is the host of two Radio Shows: Military Mom Talk Radio and Motherhood Talk Radio. An active contributor and participant in many charities, Sandra Beck strives to make the world a better place for today's and our future's children. Near to her heart are Toys for Tots, World of Children and Children Uniting Nations. Sandra Beck was born in a small town outside ofBuffalo,New York. She attended Northwestern University Medill School of Journalism, and earned both her Bachelor's Degree in Journalism and her Master's Degree in Advertising.
Return to the Motherhood Talk Radio Show Page
Link to Article