Motherhood Talk Radio welcomes Patricia Mellor, CEO of the Girl Scouts of the Green and White Mountains.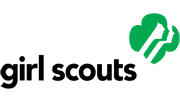 This week marks the 100th anniversary of the dream of one woman hoping to make a difference in the world. In March of 1912, Juliette Gordon Low gathered 18 girls to begin what we now know as the Girl Scouts of the USA. She believed that all girls should be given the opportunity to develop physically, mentally, and spiritually. Almost immediately, Juliette's dream for a girl-centered organization was realized. Today, Girl Scouts of the USA has a membership of over 3.2 million girls and adults in every residential zip code and in 90 countries. Nearly 60 million living women in the U.S. today are Girl Scout alumnae.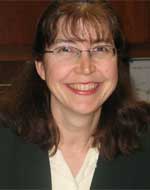 Series contributor Robin Boyd joins Sandra to welcome Patricia Mellor, CEO of the Girl Scouts of the Green and White Mountains Council, serving more than 15,000 girls in New Hampshire and Vermont and over 5,000 adult volunteer members. Tricia, herself, was a girl member, achieving Girl Scouting's highest honor, the Gold Award, followed by serving as an adult leader and camp councilor. We could also spell that "counselor", as Tricia is a member of the NH Bar Association and was a founding member of law firm, Merra, Kanakis, Creme & Mellor before becoming GSGWM's chief executive officer.
Tricia embodies the Girl Scout mission, to build girls of courage, confidence, and character, who make the world a better place. No one can attend an event led by Tricia and not leave it ready to ignite the world! She advocates that changing the landscape for women's leadership tomorrow means helping every girl reach her full potential today. Every girl has a voice, and the Girl Scout's innovative leadership programs help girls discover, connect and take action as they develop strong values, a social conscience, and a deep sense of self and their potential.
This year, in a move designed to focus national attention on girls and the issues they face, Girl Scouts of the USA has announced the launch of ToGetHerThere, the largest, boldest advocacy and fundraising cause dedicated to girls' leadership in the nation's history. The multi-year effort will seek to create balanced leadership - the equal representation of women in leadership positions in all sectors and levels of society - within one generation.
For more information, visit www.girlscouts.org, www.togetherthere.org, or www.girlscoutsgwm.org.
Motherhood Talk Radio stars Sandra Beck, and is hosted by Toginet Radio and RockStarRadio, and powered by the Motherhood Company. Motherhood Talk Radio features the powerful voices of Christy Holly, Robin Boyd, Linda Franklin, Doris Rivas Brekke, Danee Kiernan, Susan Haid, Lisa Detres and Suzann Sladcik Wilson. Motherhood Talk Radio airs live every Tuesday at 6 pm eastern, 3 pm pacific on Toginet Radio and can be downloaded on iTunes or at MotherhoodTalkRadio.com.
Return to the Motherhood Talk Radio Show Page
Link to Article