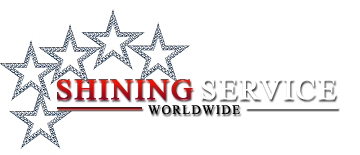 Shining Service WorldwideTM is an organization that supports women in the military community. Too often our females in service fall through the cracks and don't get the attention they deserve, or more importantly, they need. We want to help provide the resources they need.
Our program at Shining Service WorldwideTM is three fold:
* The Shining Beacon HouseTM: A transitional home for veteran women and their children in New York City. This home will help deserving women veterans keep their families together safely as they work toward successful re-integration to the community.
* The Power of Ten Life Skills Program: A three-month mentoring program designed to help women veterans with jobs, health and financial management.
* Shining Service Makeovers: The beauty makeovers, provided at salons all over the country, help
to reconnect a woman to her feminine power.
Shining Service WorldwideTM is proud to be a special project under the umbrella of our Fiscal Sponsor United Veterans Beacon House, Inc. - a not-for-profit charitable organization dedicated to provided transitional housing to our nations veterans.
Motherhood Talk Radio stars Sandra Beck, and is hosted by Toginet Radio and RockStarRadio, and powered by Motherhood Incorporated. Motherhood Talk Radio features the powerful voices of Christy Holly, Robin Boyd, Linda Franklin, Danee Kiernan, Susan Haid, Lisa Detres. Motherhood Talk Radio airs live every Tuesday at 6 pm eastern, 3 pm pacific on Toginet Radio and can be downloaded on iTunes or at MotherhoodTalkRadio.com.
Return to the Motherhood Talk Radio Show Page
Link to Article