Motherhood TalK Radio welcomes series contributor Robin Boyd to continue its series on living with and surviving cancer - maintaining family life, optimizing health during treatments, staying positive, and seeing success.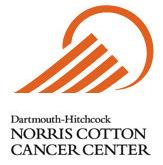 Today we'll be joined by a representative from Norris Cotton Cancer Center in Lebanon, NH, to focus on skin cancer, care, living with cancer and surviving. Norris Cotton Cancer Center combines advanced cancer research at Dartmouth College and the Geisel School of Medicine at Dartmouth with patient-centered cancer care provided at Dartmouth-Hitchcock Medical Center, at Dartmouth-Hitchcock regional locations in Manchester, Nashua, and Keene, NH, and St. Johnsbury, VT, and at 12 partner hospitals throughout New Hampshire and Vermont. It is one of 41 centers nationwide to earn the National Cancer Institute's "Comprehensive Cancer Center" designation.
For more information visit www.cancer.dartmouth.edu.
Motherhood Talk Radio is co-hosted by Sandra Beck and Christy Holly, hosted by Toginet Radio and powered by Motherhood Incorporated. Motherhood Talk Radio would like to thank our guest who have spoken with respect to motherhood on the following topics: women's issues, parenting, relationship advice, personal growth, divorce, marriage, dating, weddings, relationships, health care, pet health, crafting, beading, relationship advice, cooking, family matters, care packages for soldiers, nutrition, child adoption, children with brain injuries, children's advocacy, autism, cancer, eldercare issues, child care issues, personal growth and parenting issues.
Return to the Motherhood Talk Radio Show Page
Link to Article