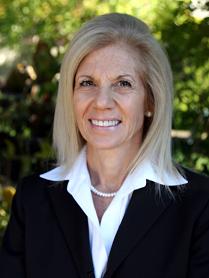 Suzanne B. Phillips, ABPP, CGP, FAGPA is a licensed Psychologist, Psychoanalyst, Diplomat in Group Psychology, Certified Group Therapist and Fellow in the American Group Psychotherapy Association. She is Adjunct Full Professor of Clinical Psychology at the CW Post Campus of Long Island University, N.Y. since 1991 and Postdoctoral Faculty of the Derner Institute of Adelphi University. She on the Board of Directors and is Co-Chair of Outreach for the American Group Psychotherapy Association. She has worked, published and presented nationally and internationally on trauma, couples, uniformed services, bereavement, relationship addiction, etc.
Suzanne is author of three books and over twenty articles. Most recently she co-authored, Healing Together: A Couple's Guide to Coping with Trauma and Post-Traumatic Stress. She has appeared on national TV as well as Radio. She blogs weekly on Psych Central (Healing Together for Couples) and Healthywomen.com. Her blogs have also appeared on Huffington Press and PBS This Emotional Life. In 2012 She was chosen as Psychologist of the Year for the Suffolk County Psychological Association. She has a private practice in Northport, N.Y. where she lives with her husband. She has two grown sons.
For more information visit www.couplesaftertrauma.com.
Motherhood Talk Radio is co-hosted by Sandra Beck and Christy Holly, hosted by Toginet Radio and powered by Motherhood Incorporated. Motherhood Talk Radio would like to thank our guest who have spoken with respect to motherhood on the following topics: women's issues, parenting, relationship advice, personal growth, divorce, marriage, dating, weddings, relationships, health care, pet health, crafting, beading, relationship advice, cooking, family matters, care packages for soldiers, nutrition, child adoption, children with brain injuries, children's advocacy, autism, cancer, eldercare issues, child care issues, personal growth and parenting issues.
Return to the Motherhood Talk Radio Show Page
Link to Article