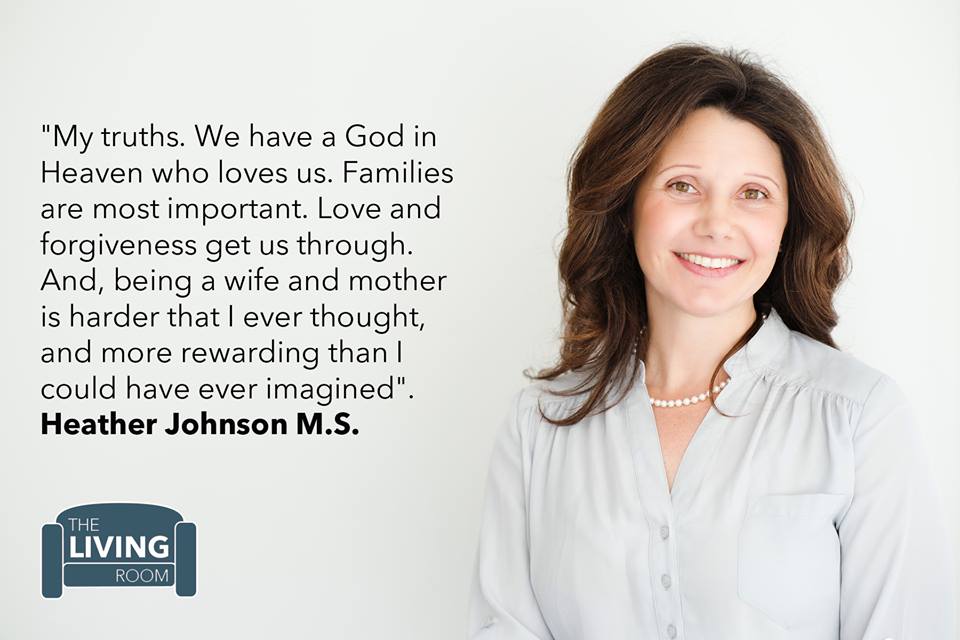 Heather Johnson M.S. completed her undergraduate and graduate degrees at Brigham Young University, and has been an adjunct faculty member for the last nearly 13 years. She teaches students the principles behind successful families and the importance of families spending time together.
Beyond the classroom, Heather is also a contributor on KSL's Studio 5, KSL News Radio, and the Matt Townsend Show. She is frequently asked to share her message of "Successful Families" with organizations and groups through speaking engagements and seminars.
In 2013, Heather also started Producing and Directing the LISTEN TO YOUR MOTHER show in Northern Utah. The National Show aims to give Mother's Day a microphone and celebrates the good, the bad and the barely rested of Motherhood.
Passionate about families, and feeling the need to share what she teaches with a bigger audience, Heather started "Family Volley" (familyvolley.com), an on-line advice column that aims to share solid and trusted advice with her readers about family, parenting, marriage, motherhood, and everything in between.
In 2011, Heather self-published her book, "Family Fun Fridays". It is a compilation of the very best games and activities for families, with variations for families with children of all ages.
Married for 14 years, her greatest joy comes from being a wife, and mother to their 6 children (ages 13 to 3 months). Marriage and motherhood have been her most humbling adventure.
Connect with Heather at blog.familyvolley@gmail.com. On Facebook @familyvolley and on Twitter: @penandpapergirl.
Return to the The Living Room Show Page
Link to Article