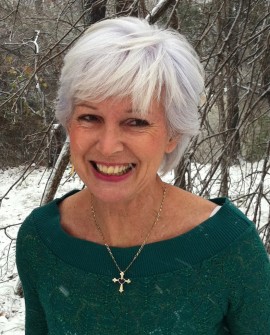 Many years ago I decided to travel to America. It was to be a short visit; a fortnight at the most. Australia had always been at the top of my list of places to visit but opportunity landed me at DFW airport toting one tiny suitcase and a snazzy duffel leaving my parents wondering what they were going to tell the neighbours about my sudden departure. A handsome Texan, complete with Hawaiian shirt, had fallen in love with me at Victoria station in London and sent me an invitation with a plane ticket, to visit his home in Dallas while he was between rock and roll tours. 'Nothing ventured nothing gained,' I thought as I made my way through customs and into his waiting arms.
Twenty-a-lot years later I am an empty nester with a story, lots of stories in fact!
My Blue Eyed Cowboy and I have found our dream home right here in Texas, not quite a tropical island but have you ever tried prying a native Texan away from his home?
I'm ready to start the next leg of our adventure and continue in the tradition of homeschooling by brainstorming with my grown children about homesteading. Growing vegetables, making plain yogurt, raising a cow or two, finding a starter for sour dough bread and grappling with technology to enliven my show.
Settling our tract of land, notwithstanding, Australia is still on my bucket list!
My life in Texas has seen me raise four grown children now aged 29-23 who were my guinea pigs when I accidentally stumbled into the world of homeschooling. They willingly acquiesced for the fifteen-year lifespan of Wildflower Academy, the fancy name I affixed to my one room schoolhouse.
I became the mother of the year for allowing: snakes to co-habit with us and shed their skins in my bath-tub; raccoons to learn how to swim in our pool; baby squirrels to be bottle fed every three hours and abandoned opossums to cling upside down from my hands by their tails.
With the onset of empty nest my Southern Gentleman and I packed our bags and headed to London for a fashionable Gap Year. We learned how to live as a couple having only ever had children under our feet, and we found that we really rather enjoyed each other's company and are still crazy about each other!
After returning to America, ousting our sons from our house, planning a wedding and selling our family home of 28 years we returned to my fair shores and sold the London flat and returned to Dallas to...
...move back in with Mum... while God took His sweet time letting us in on His upcoming plan for the rest of our lives.
When I'm not rushing around volunteering and walking in ancient woodlands, or around Hideaway Lake in East Texas, or with dogs in Turkey Creek, Florida on a house-sitting assignment, I enjoy reading, cooking curry and thinking. I write a personal
blog
, a
Radio Show
blog and guest write for
Vibrant Nation
. I am also the host of my popular show, The Sociable Homeschooler here on
Toginet Radio
.
My gallant Texan and I share dinner dates at home each weekend, we reckon the food we rustle up is infinitely better than anything a local restaurant can set before us. We have the added fun of tasting while we cook, chopping veggies side by side, creating sauces and indulging in wickedly funny conversation.
Tune in to my show, The Sociable Homeschooler, every Friday at 12 noon CT that's 6pm London time, to find out what's going on in my world and meet my guest.
"He will take great delight in you, He will quiet you with his love, He will rejoice over you with singing" (Zephaniah 3:17)