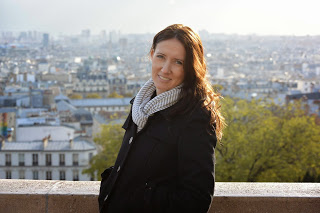 I'm thrilled to have Katie Sullivan join me on my show this week, where I believe homeschooling to be a unique lifestyle.
Featured in both Hobby Farm Home Magazine and LuckyMag online, Katie Leigh Sullivan is an award winning blogger who has been curating inspired, online spaces since 2009.
Katie has been with me before but it was so long ago her life has completely changed! She'll tell you all about it I'm sure. What hasn't changed is she is still a speech language pathologist with 19 years experience teaching both typical and atypical learners and still homeschools her five children, going on 7 years now. She has twin boys with special needs who are now teenagers so she will be talking about them and encouraging those of you facing similar challenges to take one day at a time with a positive heart.
Katie is married to her Mr. Darcy who grew up in England and is an incurable romantic, like my Cowboy. She is a lover of fabric, good design and even better books, she encourages others to live an inspired life and reminds readers that their best years are ahead of them and not behind.
Katie's latest projects include turning her 3,800 sq ft house with "good bones" into her own French Pemberley. She can be found writing about homeschooling at www.mysweethomeschool.com. and at her French Pemberley home blog, www.katieleighsullivan.com.
Come along with your macaron and a delicious cup of coffee and listen to my guest this week, Katie Leigh Sullivan.
I'll see you soon.
Return to the The Sociable Homeschooler Show Page
Link to Article