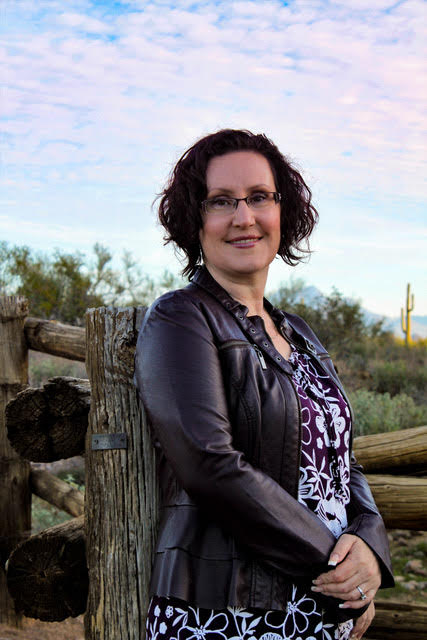 Analyn Scott is a Visionary, Crusader and Courageous Woman!!!
Analyn Scott was our guest today on the program. She is a lady with a passion and a purpose.
Analyn has always been one who thinks and operates outside of the box, so it shouldn't come as a surprise that after being given a huge vision to impact millions of lives, that she would discover unconventional methods to change the trajectory of kidney disease...not just to save her husband's life, but to touch, empower and save millions more.
Analyn's husband Raymond suffered kidney failure 22 years ago. He was only 29 years of age, had just started dating a younger Analyn and figured she would be gone when she heard of his health problems and the issues he now faced.
But little did Raymond know that Analyn was a strong, stand by her man kind of woman. And little did he know then, how important and how valuable she would be as she became the love of his life as his wife, partner, nurse and best friend.
One of the most exciting new things Analyn shared with the audience was Bio Artificial Kidney being developed through a partnership between UCSF & Vanderbilt University. It's printed with a 3D printer, eliminates the need for any anti-rejection medications and is currently in clinical trials. More information available on Facebook @TheKidneyProject
Also during the broadcast, Analyn discussed in detail several of the key points she made below.
1) Importance of staying true to your vision - it was given to you for a reason, and you have the capacity and ability to handle it.

2) If you're going to shatter the status quo you're not going to do it by following the status quo
3) Keep following God's bread crumbs, they will lead you down the right path and provide clues and solutions
4) Patience and perseverance are required whenever you're taking a walk of faith

5) Your test becomes your testimony
6) At some point you have to pause and evaluate what you've gained through your journey, the solutions you're looking for may already be in your hands
To get in touch with this High-Energy Lady...she gave several websites:
https://1in9kidneychallenge.com
And two NEW WEBSITES that will be up very soon; so please check back.
www.breakthroughhealthsolutions.com & www.letyourlightshine.tv
Bill Heinrich filled in for "Dandy Don" Mcgrath. Don had to host our the Daily Webinar Series "Messages of Inspiration, Hope & Support" sponsored by Speakers Pathway Coalition. https://speakerspathway.com/category/messages-of-inspiration-hope-and-support
Bill offered his FREE BOOK "Clarity Has No Story"...For YOUR FREE COPY... https://myfreebook.me
"Your Future Is Now" is sponsored by Speakers Pathway Coalition. Training for TEDx Talks, Speakers, Authors, Internet Marketers, Networking, How to Craft Your Talk using StoryTelling. For more information and to receive YOUR FREE COMPLIMENTARY GIFTS ...just go to https://SpeakersPathway.com
Thank YOU for Tuning In and Sharing!!!
Have a Blessed Weekend, Jim Grant
iTunes: https://podcasts.apple.com/us/podcast/your-future-is-now/id1459574690
YouTube: https://www.youtube.com/channel/UCjfyd0kYQUJcVN0YTSztLLw
Podcasts: https://toginet.com/podcasts/yourfutureisnow/?s=yourfutureisnow
Spotify: https://podcasters.spotify.com/podcast/5e16MgDl6IG8ExSfd6eCY4
Return to the Your Future is Now Show Page
Link to Article