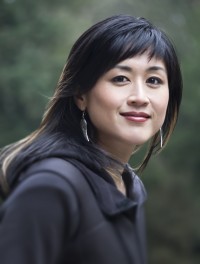 Jenn Lim is the CEO and Chief Happiness Officer of Delivering Happiness, a company she and Tony Hsieh ,CEO of Zappos, co-created to inspire happiness in work, community, and everyday life.
She created the first Culture Book for Zappos - now on its 7th edition .The Culture Book has become a global symbol of how companies can successfully create cultures based on happiness and be profitable at the same time. Jenn also led the launch and management of Tony's first book, Delivering Happiness, which sold over 220,000 copies internationally and hit #1 on numerous bestsellers list (including the New York Times, Wall Street Journal, and USA Today). Today, she's dedicated to growing the social venture of Delivering Happiness to spread and inspire happiness, day by day.
Visit: www.DeliveringHappiness.com for more information
We are pleased to announce the publication of Lisa Cypers Kamen's latest book, Reintegration Strategies for Depression, Anxiety, Anger, Grief and PTSD.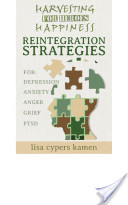 The book is now available for download on the Nook and Kindle!
Nothing gives Happiness like a FREE gift!
http://harvestinghappiness.com/free-ebook/
Find your Happiness with Lisa Cypers Kamen every Wednesday at 9 am PST/12 pm EST on Toginet.com! For more information, visit Lisa's websites, www.hh4heroes.org, www.harvestinghappinesstalkradio.com , andwww.harvestinghappiness.com
Return to the Harvesting Happiness Podcast Page