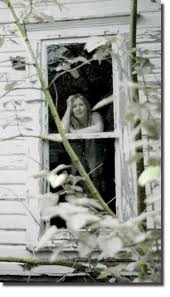 Sallie Culbreth is the founder of Committed to Freedom Ministries, which offers retreats, seminars, and resources for survivors of childhood/adolescent sexual abuse. She has authored several books including Despising the Shame - the story of her own childhood sexual abuse; No Longer Alone (NavPress) - a narrative between abuse survivors and Christ; The Uncaged Project - a self-help workbook for men and women who experienced childhood abuse, and many other resources.

She holds a B.A. in Pastoral Ministries and her M.S. in Counseling Studies. She is an ordained minister, member of the American Association of Christian Counselors (AACC), was a national faculty member for Living Free Ministries, and is trained as a Critical Incident Stress Management Counselor.
Visit: http://www.committedtofreedom.org/ for more information.
Find your Happiness with Lisa Cypers Kamen every Wednesday at 9 am PST/12 pm EST on www.toginet.com/shows/harvestinghappiness ! For more information, visit Lisa's websites, www.hh4heroes.org, www.harvestinghappinesstalkradio.com , and http://harvestinghappiness.com
Return to the Harvesting Happiness Podcast Page