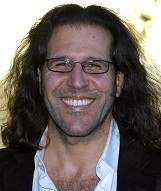 Psychotherapist Ira Israel is the author of "Mindfulness for Urban Depression DVD," "Mindfulness Meditations for Anxiety DVD" and "Yoga for Depression and Anxiety DVD". Ira has Master of Arts degrees in Psychology, Religious Studies, and Philosophy. He is a Licensed Marriage & Family Therapist, Licensed Professional Clinical Counselor, and a Certified Yoga Therapist.
After completing his undergraduate degree at the University of Pennsylvania and taking a Master of Arts degree in Philosophy, Ira moved to Paris to study existentialism and aesthetics. While exploring Asia, Ira became interested in Eastern philosophies, yoga, meditation, and Reiki healing - all of which led to taking a second Master of Arts degree in Buddhism, Hinduism, and Kabbalah. After continuing his studies and practices with myriad teachers and healers - as well as becoming a Registered Yoga Teacher 500, Certified Yoga Therapist, and Certified Reiki Practitioner - Ira decided to further his academic education with a Master of Arts degree in Clinical Psychology.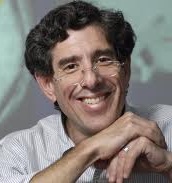 Richard J. Davidson, PhD, is a renowned neuroscientist and one of the world's leading experts on the impact of contemplative practices, such as meditation, on the brain. He is the founder and chair of the Center for Investigating Healthy Minds at the Waisman Center, University of Wisconsin-Madison.
He is perhaps best known for his groundbreaking work in studying emotion and the brain. A friend and confidante of the Dalai Lama, he is a highly sought after expert and speaker internationally. Time magazine named him one of the most influential people in the world in 2006.
Dr. Davidson has published hundreds of scientific papers and edited 14 books. A New York Times bestselling author, he has been featured widely in popular media, including ABC's Nightline, National Public Radio, Time magazine, Newsweek, O, the Oprah magazine, PBS's the Charlie Rose Show, Harvard Business Review, and many other national and international news outlets.
Dr. Davidson is the William James and Vilas Professor of Psychology and Psychiatry, Director of the Waisman Brain Imaging Lab and the Lab for Affective Neuroscience - all at the UW-Madison, where he has been a faculty member since 1984
Find your Happiness with Lisa Cypers Kamen every Wednesday at 9 am PST/12 pm EST on www.toginet.com/shows/harvestinghappiness ! For more information, visit Lisa's websites, www.hh4heroes.org, www.harvestinghappinesstalkradio.com , and http://harvestinghappiness.com
Return to the Harvesting Happiness Podcast Page