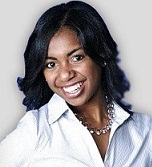 Ashley Michelle Williams is a world-traveled multimedia journalist who currently works at WBAL as a multimedia reporter/ web producer, contributing to its digital content. Prior to working at WBAL, Ashley worked at NBC Network News as a member of the New Associates Program, a rotation program designed to develop future producers within NBC News. During her time at NBC, she has worked for the Today Show, the Grio, and MSNBC's Politics Nation with Al Sharpton.
In her spare time, Ashley also manages and oversees her media company, RIZZARR. She created RIZZARR to inspire youth and young adults to create their own ripple effect in the world. High school students and college students from around the country contribute to the platform, which features current news and articles on issues that they face.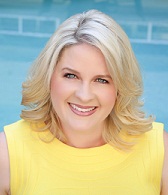 Kirsty Spraggon is a Talk show host, Speaker, Life Liver, People lover, Founder of Konnection Global, and Executive Producer of Kirsty TV.
Kirsty TV is about the power of sharing stories. As an interviewer she holds hearts in her hands as her guests share their most personal and vulnerable stories. She believes when people share their stories they heal themselves and others.
Find your Happiness with Lisa Cypers Kamen every Wednesday at 9 am PST/12 pm EST on www.toginet.com/shows/harvestinghappiness ! For more information, visit Lisa's websites, www.hh4heroes.org, www.harvestinghappinesstalkradio.com , and http://harvestinghappiness.com
Return to the Harvesting Happiness Podcast Page