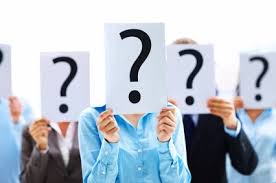 We are so excited to have Noah McNeely with Product QuickStart back on the Innovation Divaz Show to share once again his knowledge of the industry and product development knowhow.
This show we are focusing on the questions we hear from inventors on a regular basis. Between the Innovation Divaz and Noah it's sure to be an informative, inspiration and fun show!
About Product QuickStart
Don Muntner and Noah McNeely created Product QuickStart out of a passion to meet the product development and manufacturing needs of entrepreneurs and start-ups. They've spent years developing, manufacturing, and launching new products at Slingshot Product Development Group for major brands and companies like the Home Depot, Procter & Gamble, the Coca Cola Company, and Black & Decker.

Even though they love innovating with big name companies, they've always had a special enthusiasm for working with early stage entrepreneurs and teams that are full of passion, ambition, and great ideas. That's why they created Product QuickStart... both to feed their professional passion, and to provide world class product development and manufacturing services to entrepreneurs, start-ups, early stage companies, and inventors.

Product QuickStart is an initiative of Slingshot Product Development Group, an award-winning product development and manufacturing organization that has been involved in hundreds of product launches over the last fifteen years. So, even though their focus is on early stage companies, Product QuickStart is allied with a much broader design, engineering, and manufacturing team that is one of the best in the business.

Product QuickStart is focused specifically around the needs of early stage companies and entrepreneurs, and allows them to offer you cost effective, streamlined services - but still backed by the full technical and creative horsepower of Slingshot.
Click here to visit Product QuickStart's website today and make your idea come to life!
Listen to our interview with Noah McNeely LIVE on April 19th at 11:00 AM CST, or download the podcast at your convenience.

Return to the Innovation Divaz Podcast Page