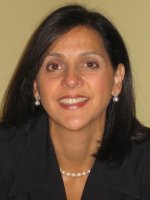 Paying it Forward is not a new concept to individuals and social organizations, but it is one of the best examples of viral marketing that can benefit professionals and business owners. Paying it Forward is about entrepreneurs helping entrepreneurs. We've all learned lessons in life both personally and professionally. Why keep those hard lessons learned to ourselves? Why not pay it forward to help others save time, money and live a fuller and happier life?
Each week a new guest will be interviewed by Josephine and they will share the lessons they learned not only from their mistakes and challenges, but from their success as well. One paying it forward lesson learned can help another company grow which results in a win win situation for both the recipient and the business person who pays it forward! The recipient gets to grow their business with all the tricks and tips passed forward and the experienced entrepreneur gets that "feel-good-feeling" knowing that their heart feels lighter because they genuinely helped someone else.
Josephine first started paying it forward after the death of her first husband/business partner. Only six weeks after his death, she founded The Jerry Cantwell Brain Tumor Foundation which raised $100,000 for brain cancer research. "I couldn't just sit around and do nothing. I wanted to make a difference-even if I helped just one other person-I knew it would make my heart feel lighter." says Josephine.
Years later after getting remarried and starting a family, Josephine again paid it forward by inventing a product that would help other moms protect their children from potentially harmful microorganisms that lurk in public places. On her first trip to a public restroom with her potty training son, she was horrified what a toddler could touch in a matter of seconds. Josephine was always a problem-solver and the idea for "gLovies®" was born. So, translating her business skills into her job as a stay-at-home mother, Josephine founded My Mom Knows Best, Inc.
Josephine Geraci is a former Wall Street executive. Her extensive professional experience includes senior level marketing positions at top financial institutions and she was also instrumental in helping to establish Lionheart, Research, Inc.
Join Josephine Geraci on Wednesdays at 10 a.m. EST on Toginet for in-depth discussions with her Paying it Forward guests - and find out how to join in the entrepreneur-to-entrepreneur Paying it Forward success!
Want to be a guest? Please e-mail josephine@mymomknowsbest.com or call 888-445-6843.