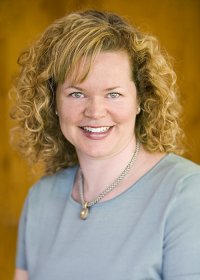 Ms. Valorie Luther began her public relations and marketing career in New York City by assisting Mr. Roger Martin, a veteran of the trade, with several successful campaigns that lead to increased exposure and more business for his clients.

Later, Valorie became a national sales leader in a well-known consumer company where understanding and responding to the customer's requirements was the key to her success as one of the top ten sales people in the country. In addition to her sales role, Valorie was asked to sit on various committees which concentrated on communications and marketing issues.

After moving to Westchester County, Valorie became Director of F.E.M.A.L.E. where, in addition to her Director's responsibilities, she ran a public relations campaign which brought some much needed attention to the nationally based not-for-profit.

Later as a resident of Fairfield, Connecticut, Valorie was the founder and facilitator of Women@Work which required branding work, numerous public relations campaigns, and the management of numerous marketing events in order to get the community based organization off the ground.

Once Valorie found her replacement for running Women@Work, she formed Creative Concepts Consultants which specializes in her passions: public relations, marketing and social media.

Creative Concepts Consultants, www.Creative-Conceptsllc.com, specializes in unique and forward-thinking communications strategies that employ the latest public relations, marketing and social media practices, including the use of blogs, online video, social networks and other internet marketing solutions, along with using time tested PR and Marketing practices that deliver every client's unique message. Clients include Bigelow Tea, Ouidad, The Children's Aid Society in New York, and more.

In addition to Creative Concepts Consultants, Valorie, with her vision of bridging the gap between the business and social media worlds, has organized, with her team, and presented the Business Smart Tools Conference, www.BusinessSmartTools.com, which takes place every other year in Stamford, CT. and educates the business community about emerging technology and how to fold it into a marketing and communications plan.

Return to the Paying It Forward Podcast Page