Have you worked really hard on inventing a product only to find out that after all of that hard work, you've come up with a great product but the reason it's not selling is due to it's packaging? Well, take it from me, your host of Paying It Forward, I have done just that. I beg of you, PLEASE learn from my mistakes. I am told over and over what a great idea gLovies are and the fact that it solves a problem (keeps kids safe from germs in public places) is an added bonus, but having the wrong packaging has actually cost me business.
I have the honor of having The Packaging Diva, Joann Hines as my guest on 12/15 to discuss everything I've done wrong with my first gLovies package design. We will then go into discussing the four new options for our gLovies re-design which has been submitted by two different designers. By the end of our show, we will all learn the necessary components every package should have and we will receive many helpful tips from our packaging expert.
Existing/Old Packaging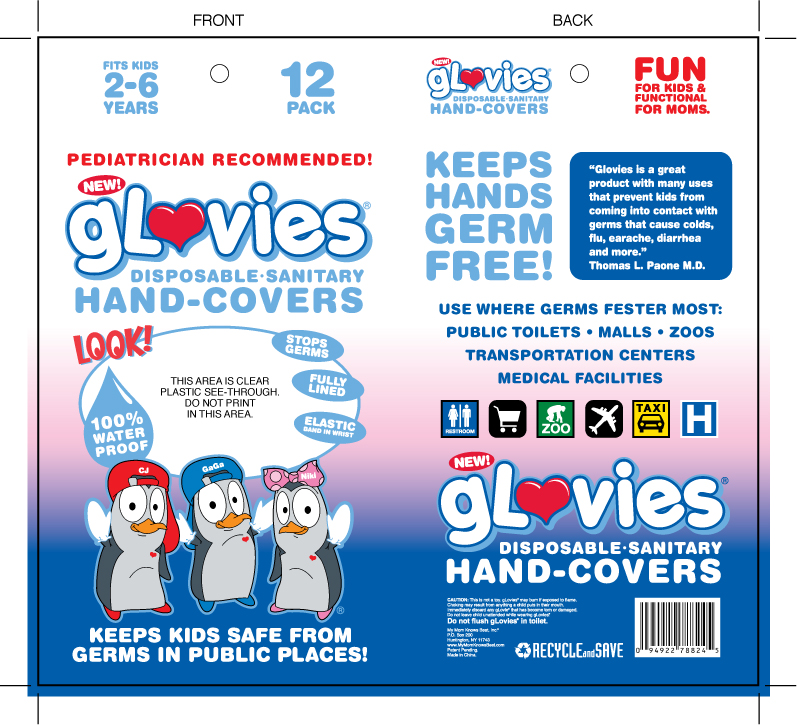 Website tells message better than packaging!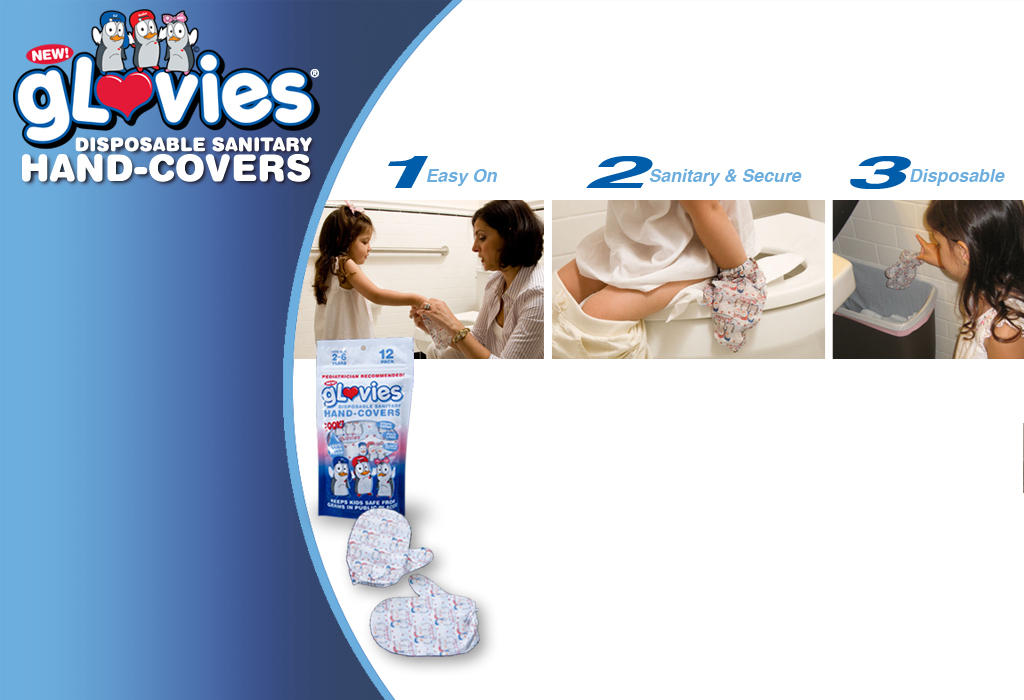 Designer #1 Joe Krowles of Graphic Arts 516-662-5543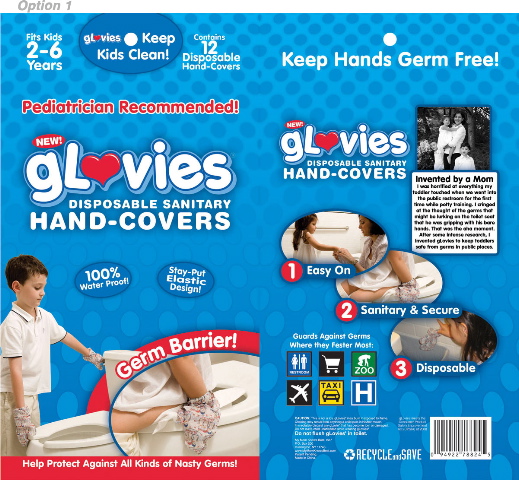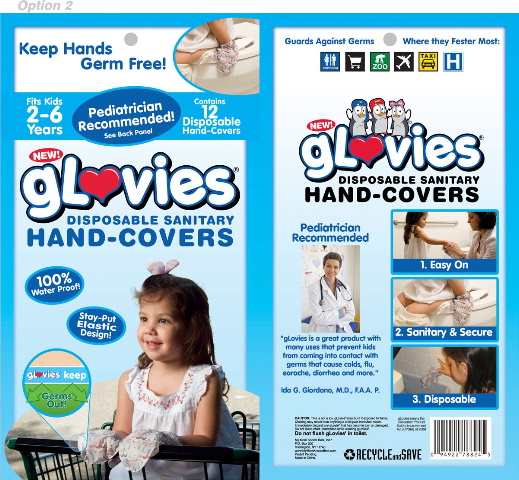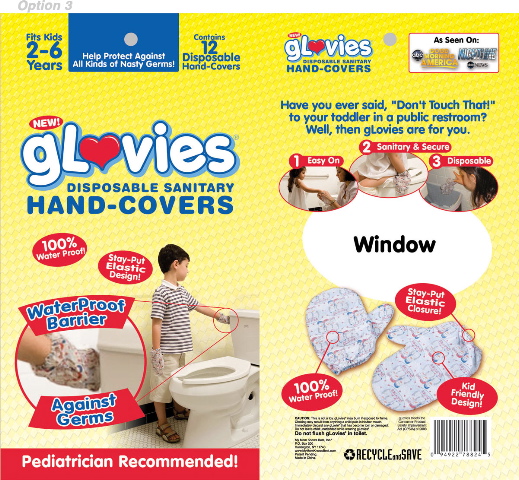 Designer #2 Michael McClain of Catalano McClain Design 845-401-7043
Option 4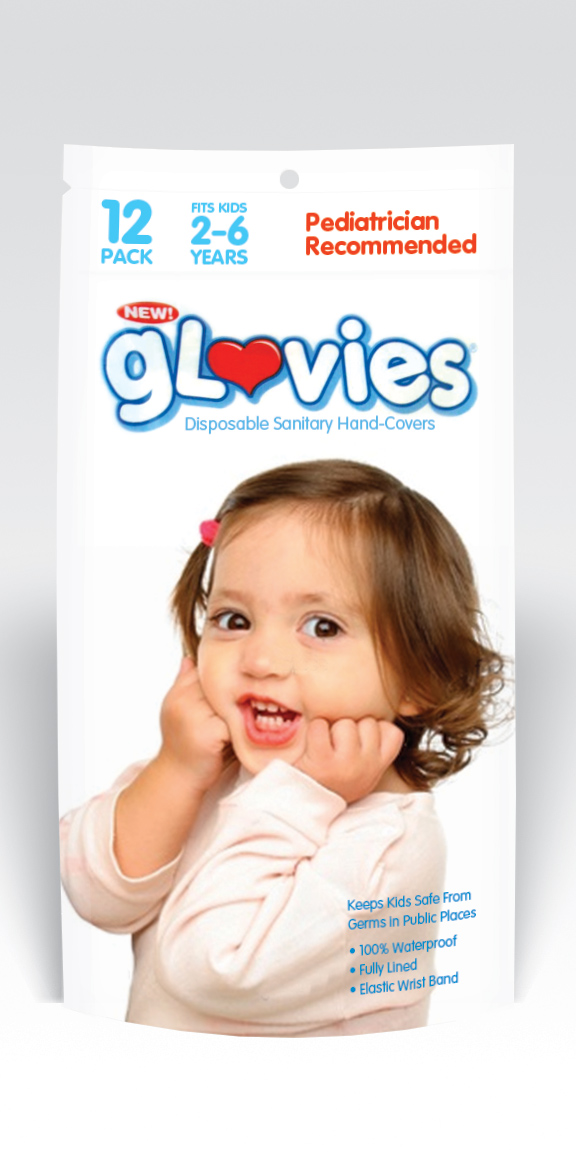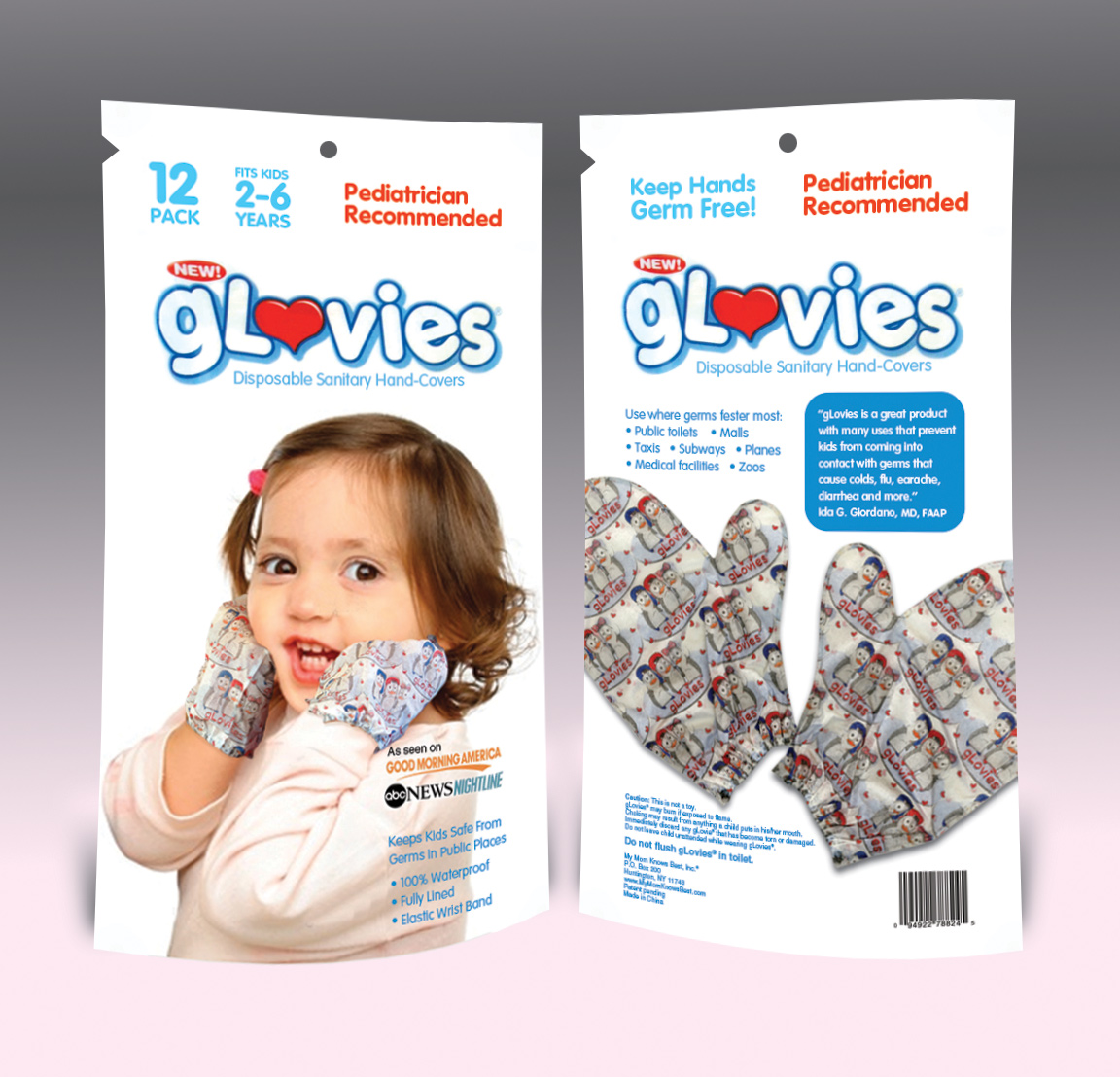 Return to the Paying It Forward Podcast Page