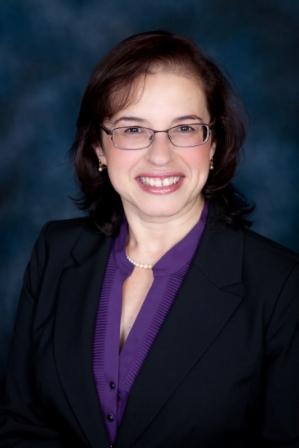 Diana W Meyer
Diana Meyer is a highly respected marketing professional with more than 20 years experience in market evaluations, local economic conditions, marketing research, and developing strategic marketing plans. She is well-respected among her colleagues and clients for providing in-depth analysis and recommendations to more effectively meet the expectations of the end-user.

As President of Meyer Marketing Intelligence, Inc., she provides municipalities, commercial banks, mortgage lenders, title companies, non-profit organizations, and other marketing companies with various types of market and customer research, analysis, and recommendations. She also has perfected her talent for searching out data and applying it to the marketing question at hand. Diana is frequently called upon to gather data and statistics that help paint the appropriate picture for her clients and their products and services.


She has extensive experience in designing, executing and analyzing marketing plans and strategic plans using both primary and secondary research as well as developing primary research projects.
Diana's experience encompasses both the public and private sectors. Recent projects have included developing, implementing and analyzing public opinions surveys, customer satisfaction studies, and needs assessment studies and conducting economic and demographic reviews.
Among past and current clients are: Affinity Bank, Campbell Rinker, Centric / Agency of Change, Chicago Title, City of Santa Clarita, El Camino and North Orange County Community College Districts, Fleetwood Communications, Fleetwood Credit Corporation, Henry Mayo Newhall Memorial Hospital, IndyMac Bank (LoanWorks, Consumer Division, and Home Construction Lending), Lauren Schlau Consulting, Los Angeles Zoo, Option One Mortgage, RLR Advertising, RLR/Jarrin, Security Pacific Home Loans, Valencia Water Company, and Wachovia Bank (also through WFS Financial, Western Financial Bank, and Westcorp).

Prior to establishing Meyer Marketing Intelligence, Diana was Marketing Information Director for Chicago Title Company, where she created a full-service marketing research department for the Western Division and expanded its role nationally. She provided new insight into customer satisfaction and other critical factors, and created a standardized marketing plan template for local and regional staff use.
Diana developed and implemented marketing strategies, sales support programs, and affinity marketing programs with American Airlines and Sam's Club as Vice President, Real Estate Services, at Great Western Bank. As manager of the market research department for Countrywide Home Loans she built a full-service marketing and economic research department. During her tenure with Countrywide Home Loans, she was a spokesperson for the company on economic, housing market, and demographic news nationwide.
Diana received her B.A. in Psychology from University of California, Los Angeles and an M.B.A from the John Olin School of Business at Washington University in St. Louis with an emphasis in Marketing and Accounting. Diana is active with the Valley Industrial Association of the Santa Clarita Valley, Southern California AMA, and Girl Scouts of Greater Los Angeles.
Return to the Paying It Forward Podcast Page