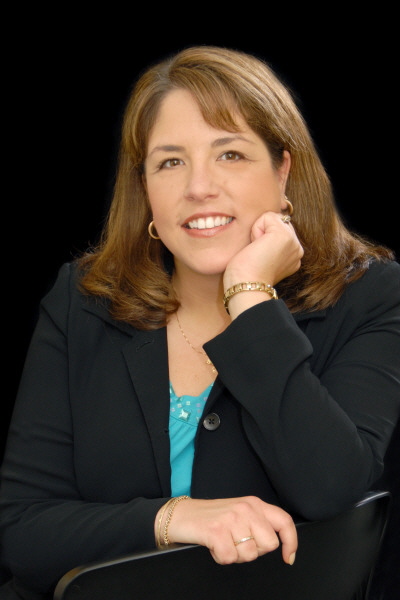 Extended Bio:
Stephanie Chandler began her career in the fast-paced Silicon Valley, reaping the rewards of the
Dot Com Boom, and surviving the turmoil of the Dot Com Bust. When she developed an ulcer
before her 30th birthday, she knew it was time for a complete lifestyle change.
Chandler fled corporate America in 2003 and opened a 2800-square foot bookstore in Sacramento,
CA. She began studying online marketing strategies and the techniques she used quickly put her
store website in the top of Google, giving her business a competitive edge. A passion for internet
marketing was born.
Chandler launched BusinessInfoGuide.com, a directory of resources for entrepreneurs in 2004 and
began writing business and marketing books. After building her bookstore into a successful
operation, she sold the business and later launched Authority Publishing, a custom publishing
company specializing in nonfiction books.
A frequent speaker at business events and on the radio, Chandler has been featured in
Entrepreneur Magazine, BusinessWeek, Wired Magazine, and many other media outlets. She is
also a blogger for Forbes.
Topic Overview and Description:
Write a Book to Grow Your Business
If you want to gain instant credibility with clients, attract media exposure, and conduct speaking
engagements, then writing a book could be the answer you have been waiting for. Stephanie
Chandler will share inside secrets on how to develop a book concept, options for getting published,
how to leverage media and online marketing opportunities and ways to generate profits from your
efforts.
Books By Stephanie Chandler:
Booked Up! How to Write, Publish and Promote a Book to Grow Your Business (Authority
Publishing, February 2011)
LEAP! 101 Ways to Grow Your Business (Career Press, September 2009)
The Author's Guide to Building an Online Platform: Leveraging the Internet to Sell More Books
(Quill Driver Books, June 2008)
From Entrepreneur to Infopreneur: Make Money with Books, eBooks and Information Products
(John Wiley & Sons, Dec 2006)
The Business Startup Checklist and Planning Guide: Seize Your Entrepreneurial Dreams!
(Aventine Press, September 2005)
Contact:
Stephanie Chandler Enterprises, LLC
11230 Gold Express Drive #310-413
Gold River, CA 95670 (near Sacramento, CA)
Private Line: 916-214-0708 (please do not publish)
Email:
Stephanie@StephanieChandler.com
Websites:
Custom Book Publishing:
www.AuthorityPublishing.com
Author & Speaker Information:
Resources for Entrepreneurs:
Twitter:
@bizauthor
Return to the Paying It Forward Podcast Page