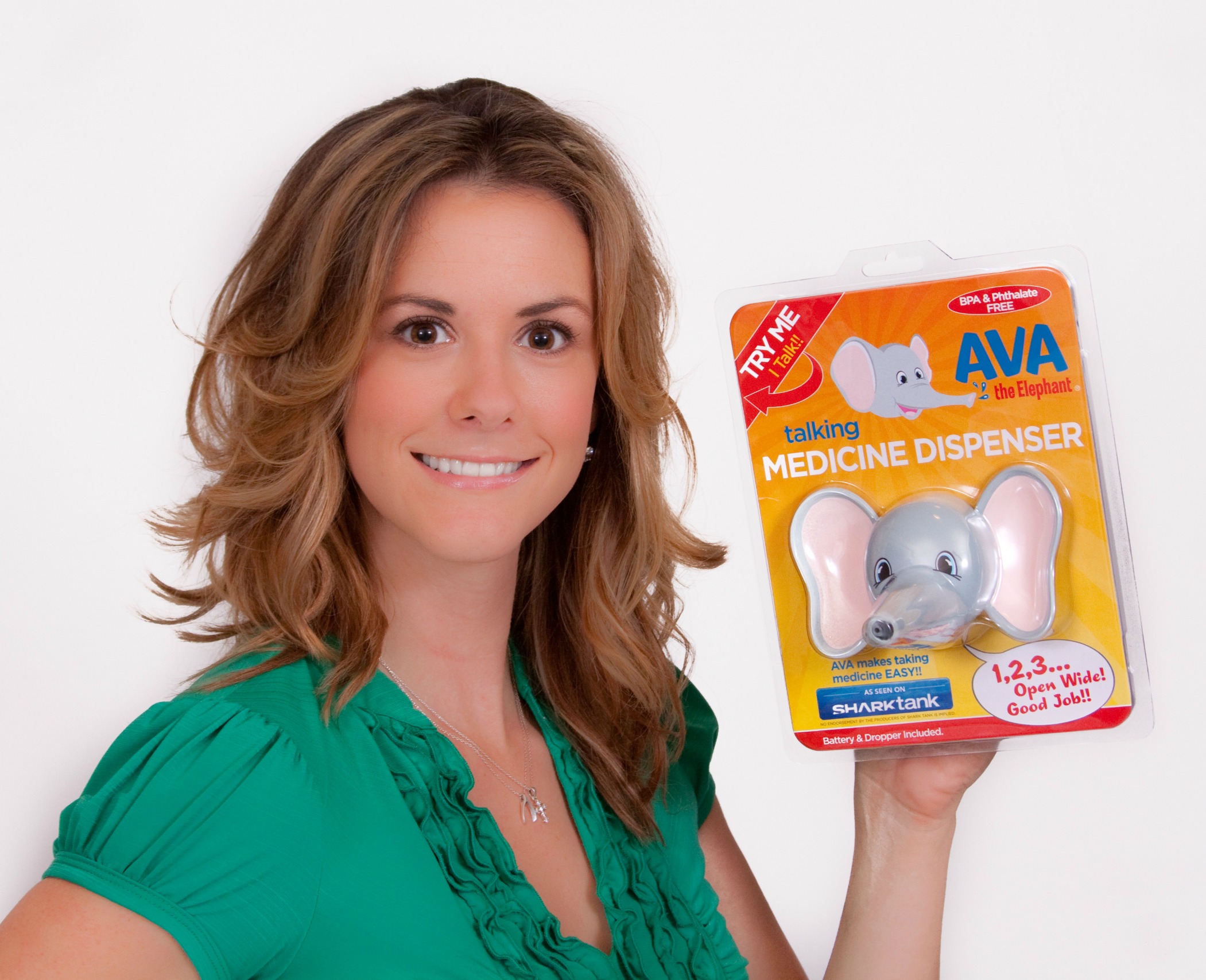 Tiffany's passion for helping sick children has been evident through her years of experience working with kids, including special needs and childhood cancer patients, which brought Ava the Elephant ™ to life! She realized no product on the market resolved the common problem of giving children medicine. So she took matters into her own hands and created the first Ava from clay!
After her life changing experience on ABC's "The Shark Tank" she went home and spent months perfecting Ava to make sure she was as safe as she was helpful. In a twist of fate, Tiffany was diagnosed with cancer three months after the show (at the age of 28) which made her passion to help sick children even stronger!
She found that it was not necessarily children's dislike for medicine that made it so difficult. After all, they can make it taste like BUBBLEGUM these days! The process was the scary part.
Realizing this, her first goal was to hide the medicine dropper completely! Her second was to make the child smile or laugh, hence the sweet voice! Last, but not least, she wanted their new little friend to praise them for a job well done!
Ava has received an overwhelming response from babies and young children! Tiffany hopes that Ava will make the jobs of Parents, Grandparents and caregivers much easier, but most importantly make children smile, not scream !
Return to the Paying It Forward Podcast Page