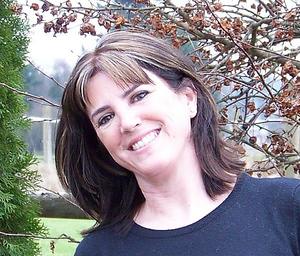 Keepsake Bows was created by a busy mom looking to simplify her day and gift-wrapping amidst the hustle and bustle of the Holiday season. In the middle of wrapping her daughter's gift, she wondered why nobody had created an easy way to close a gift bag to conceal her gift from sight. Her idea for a new clip-on gift bow was born, and she hasn't stopped since.
After experimenting with many materials and designs, Keepsake Bows is proud to premiere our signature products; our Gift Bag Clips and Handmade Clip-On Gift Bows. Our beautiful open bows are a sure way to make any gift elegant in an instant while our gift bag clips securely close any gift bag and can hold a gift card on the bag. They can also be used as place cards, or centerpiece holders and any adornment or embellishment can easily be attached to the top.
We hope you'll agree that our revolutionary design is at once beautiful and useful!
In addition to our gift bows, we offer various unique gift items on our website, including our own original art Cowgirl series. This line is premiering with two original pieces of artwork as 5"x7" gift cards in envelopes. We plan to expand this line into original canvas and wall art in the near future.
Our company philosophy is to offer unique, beautiful and useful gift items that can be re-used, recycled, and are made of recycled materials as well. We aim to offer green products that beautify and simplify the art of gift giving.
Green Giving
Keepsake Bows is committed to ensuring our products are made from recycled materials as often as possible. We are constantly looking for ways to implement green practices and reduce our carbon footprint as a company and as individuals.
Make Re-Giving cool!
Our products are the perfect item to re-use and re-give. Since our signature handmade clip-on bows are a gift in themselves, re-gifting them or reusing them for other purposes is simple! Share our beautiful bows with your next gift recipient. Keepsake bows are sturdy enough to reuse without worry, unlike more traditional gift bows so help us make re-giving cool! We challenge you!
Return to the Paying It Forward Podcast Page