Sylvia Lafair, PhD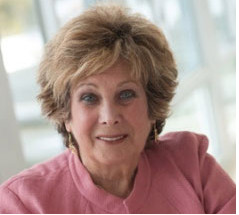 Sylvia Lafair, Ph.D. is President of Creative Energy Options (CEOinc.), a global consulting company that encourages employees and executives to forge new behavior patterns for success by developing healthy and sustainable relationships in the workplace.
Dr. Lafair's programs and executive coaching impact individuals and teams to decrease conflict and increase productivity. Her award winning book, "Don't Bring It to Work" 2009 (Jossey-Bass), is among the top 20 for emerging leaders. Lafair's research shows that, much as we like to believe that our behavior is entirely rational and governed by our conscious mind, our thoughts and actions are often driven by the roles we learned in our families as children. And under pressure, we tend to revert to old patterns, often creating workplace drama that diverts attention from the business and undermines productivity.
As a keynote speaker, workshop leader and webinar presenter, Sylvia engages audiences with her natural storytelling ability. She weaves her knowledge about personal relationships and business culture into easily understood messages, using both humor and suspense that leave audiences with information to take back to the office and immediately put into practice.
Among her presentations are: "Don't Bring It to Work: Decoding Office Politics", "Get the BUT Out of Your YES: Effective Communication Skills", "OUCH: Resolving Conflict at Work", "The Creative Edge: Team Innovation," and "Politics and Drama: Toxic Mix at Work."
Return to the Paying It Forward Podcast Page