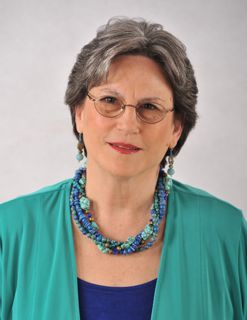 Dr. Lavi, a Licensed Psychologist since 1978, worked & trained in the Boston area before moving to Westport, CT in 2000. She holds a Master's Degree in Clinical Child Psychology & a Doctorate in Professional Psychology.
While in Boston, she consulted to Lawrence, Methuen, Andover & Burlington public schools, was on the staff of Harvard Community Health Plan, a Harvard Medical School Affiliate, & was Clinical Director of The Delphi Center of Burlington.
Dr. Lavi founded ACT Now Psychotherapy utilizing her unique active, creative, time-sensitive approach to therapy. Creativity is an integral part of DR. Lavi's life & her therapeutic approach. Music, dance, writing & crafts are hobbies that have been utilized in her work with children, as well as adults. She also writes songs & has organized creativity enhancement workshops for other writers.
She tailors her work to meet each client's unique needs. Drawing from a wide range of expertise & experience, she collaboratively develops the best therapeutic plan for each client. Clients are actively involved in the process. Time-sensitive therapy is as brief as possible, but the therapeutic relationship lasts for a lifetime. Depending on the issues addressed, some clients may be in therapy for a few months while others may come for a few years. After completing a segment of therapy, over the years, clients often return for a tune up or to consult about a new issue or life challenge. Each time a client returns, therapy tends to be briefer.
Dr. Lavi works with children & adults utilizing individual, couple, family, & group therapy. She utilizes cognitive behavioral therapy, hypnosis & EMDR. Her areas of specialization include: divorce, anxiety, fears, phobias, loss, illness & trauma. Dr. Lavi currently maintains a private practice in Weston, CT.
In Dr. Lavi's new book, The Wake Up And Dream Challenge, she teaches the innovative cutting edge techniques that have helped thousands of her clients transform their lives and achieve their dreams. The book also partners with 21 Dream Nonprofit Organizations. One half of the profits are donated to these amazing organizations featured in the book.
Return to the Paying It Forward Podcast Page