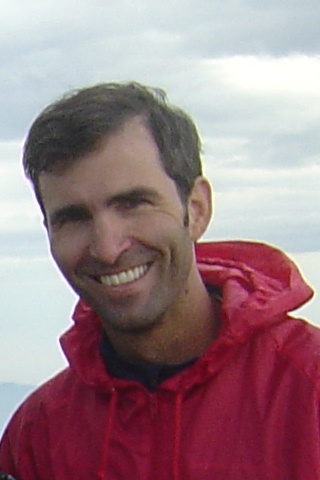 Bill Waitsman is the Co-Founder and Managing Partner of The Harvest Group. Bill has taken his Consumer Products experience with his love for small business to build a company that serves consumer packaged goods companies in the development of their go to market plans and the national sales implementation. His passion to build a faith based business that effectively bridges work style gaps between generations has resulted in a high powered team and a truly unique work culture that glorfies God through building a foundation for business growth for their clients. The Harvest Group has 25 employees and is based in Bentonville, Arkansas nearby to Walmart & Sam's Club headquarters.
Since launching The Harvest Group in 2006, Bill has been instrumental in launching new products into the marketplace for their clients. In 2008, Bill led the national launch of Sprout Baby Foods (based in NYC), to key retailers around the US including Whole Foods Market, Publix, HEB, and numerous other food retailers. He served as the Sprout VP of Sales until national distribution had been accomplished in 2010.
Prior to forming The Harvest Group, Bill was a corporate executive with Procter & Gamble (P&G), Bill spent 14 years in various sales management roles before moving his family from Cincinnati, OH to Fayetteville, AR to manage the P&G (Wal-Mart) Health Care business. Bill furthered his interest in smaller businesses by working both the Iams and PUR acquistions at P&G. Bill was also very active in sharing his faith as part of his work responsibilities. He found great relevance in his work by leading Men's Bible studies at the P&G offices. His mentorship of other men has long been core to his work and personal ministry.
Bill Co-Founded the NorthStar Partnering Group in 2001 which represented his first small company venture outside of his corporate career. As a NorthStar Partner, Bill saw the company grow from a small start up to a 30 employee consulting firm working with Fortune 100 clients such as Novartis, Johnson & Johnson, KAO Brands, and Disney. NorthStar Partnering Group is a faith based consulting firm based in Fayetteville, AR. Bill departed NorthStar in 2001 to launch The Harvest Group.
Bill spends most of his spare time with his family. He also enjoys exercising and is running in his first marathon in December. Bill and his wife Nika live in Fayetteville, AR with their three children, Caleb (15), Faith (11), and Whitney (8).
Return to the Paying It Forward Podcast Page