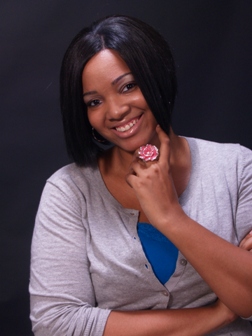 Brittany Kaytrina Earls is an Atlanta, GA native who now resides in New York, NY. As a recipient of the Hope Scholarship, she attended Georgia State University in August 2004, where she majored in Sociology and minored in English. She graduated three years later in 2007, with a Bachelor of Arts degree. Brittany has had the mindset of an entrepreneur since she started her own home-based business at age 20, and later turned all of her focus towards her passion for writing into a business as she began freelance writing for The More Focus Group LLC, and later became the Associate Editor for Blest Magazine by age 21. At 22, she created Genesis Magazine LLC (www.mygenesismagazine.com). The thought of Genesis Magazine came from her love of thoughtful journalism. Never caring about celebrity gossip and bad news media, Brittany was always interested in people who start their own companies, create wealth, have a new talent, new book, or have broken barriers and achieved success. So, she created Genesis Magazine to cover the above interests and more. Brittany plans to return to the world of academia in the next three or four years to obtain her Master's and Doctor's degree in creative writing/editing.
About Genesis Magazine
Genesis is a magazine dedicated to the exposure of driven individuals who have broken barriers, eliminated obstacles, and achieved incredible career, personal, and entrepreneurial success. This publication is not for the dreamers but for the doers. These overachievers wake up every morning, put their boxing gloves on, grit their teeth, and sink their claws into life until they receive what they were born for. These elect individuals were not given anything, yet against all odds they are on their way to the top. Genesis Magazine is geared towards a vast, diverse audience of open-minded, multi-cultural, family oriented and well-rounded individuals who thirst for life and are purpose driven. Inside the pages of Genesis you will not find the flashiest bling, naked models, or celebrity gossip. Each issue is carefully designed to leave you entertained, well informed, educated, motivated, and inspired to dream and work harder. It is our belief that when the door in front of you doesn't open and neither does the door after that, find a window and burst it open; we need circumstances in our favor to achieve our goals and sometimes we must create those circumstances. The mission of Genesis Magazine is to encourage you to step out of the box, remove all limits, break out of your shell and be the first to achieve the unachievable. Welcome to Genesis, may you dream, thrive, and prosper. Be the first!
Return to the Paying It Forward Podcast Page