Making the Redefining of YOUR Life a Breeze!
Today's Note to Self® ~Remember today, change is inevitable ... when we embrace it fully, we grow wings and fly~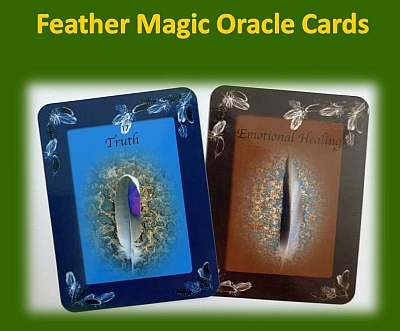 Your Intuitive Reading for this week comes from the Feather Magic Oracle Cards and focuses on the messages: Truth and Emotional Healing. Each holds a very special insight into what may be happening in your life and how you can move forward in magical ways.
On this week's show, following your reading, we will continue with how to redefine your life and make the changes that will have you flying into your dreams. It's great to listen to what needs to be done on a practical level, but it is only a very small percentage of people who will actually step up to the mark and do the hard yards ... are you one of these, because if you are, then success is yours! WooHoo!
Okay, so last show I gave you the process to work out your A - where you are right now - we will work on your B next week. But right now, it is time to figure out what needs to go in order for you to make your journey a far more speedy and pleasant one. For you to travel from A to B easily and effortlessly, you will need to make sure that you are not lugging extra and unnecessary baggage that will slow your journey or maybe even bring it to a halt!
In order to do this, it is time to grow your knowledge and understanding of who you really are ... what lies beneath that physical body of yours. There is a lot more to you, and you are far more powerful than you think! YES ... you can do it!
Return to the Geraldine Teggelove Live Show Page
Link to Article