Discover 6 Practical Solutions to Healing Your Emotions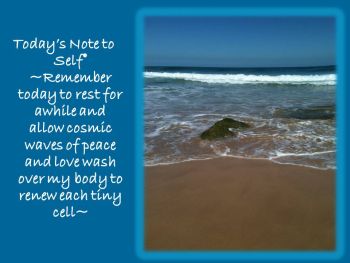 On this week's show we will be sharing with you some simple steps to help you turn on the tap of happiness and allow its waters to flood your whole being! In the process, all those negative emotions that you may be feeling will be sent flying!
You can use this guidance to build on an already fabulous life or you can use it when the paths you travel become difficult to navigate and to understand! I know for me, during times of struggle I am always asking ... why me, why now, and what is it that I need to learn to get myself out of this situation in the quickest time possible! LOL None of us really want to be sitting in the midst of situations that make us feel totally yuck! We want to figure out the lesson or the gift ... and move on out of there fast!
Understanding these lessons can be a challenge in itself, but I know for me, the very best thing to do is to take myself to a place to be alone, somewhere I can breathe in fresh air, walk quietly with my thoughts, and take time to simply contemplate the meaning behind what's happening. It never ceases to amaze me how the answers come, and even more importantly, the solutions appear. It is also amazing how I will be drawn to some particular part of nature that just feels so right for me to find what I am looking for, and to help me heal my little broken heart!
Coonect with more from Mother Nature at: www.geraldineteggelove.com
Return to the Geraldine Teggelove Live Show Page
Link to Article