Intuition & Oracle Cards
Feather Magic Oracle Cards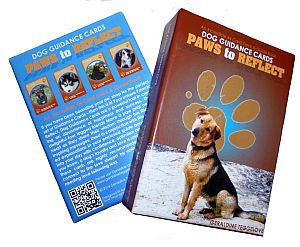 Paws to Reflect Dog Guidance Cards
So many listeners have asked if I could share some info about using our gift of intuition, and the best ways to connect with this amazing 6th sense. So this week's show is going to be all about just that ... and have I got some great hints and tips for you. Now let me make it very clear that this is not just for the more spiritually minded listener out there, but for anyone who wishes to see their world open up in amazingly successful ways.
We all need to learn how to tap into this incredible gift that we carry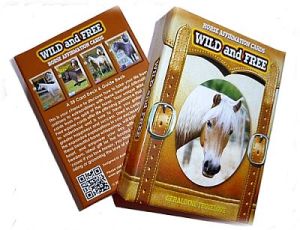 around with us each and everyday ... what many would call our 6th sense. It is always there, but when we don't really understand the benefits of connecting to it, then sadly, we miss so many fabulous opportunities for further enhancement of our lives.
Wild and Free Horse Affirmation Cards
On this show I am going to be chatting about:
What our intuition is and the benefits it has for our lives
Some of the best ways to connect with this wonderful gift
Oracle cards - all the different types
Oracle Cards - what they are, how to use them, and how to gain benefit from these wonderful little products
If you are searching for answers in your life and ways to find solutions to all those daily struggles, then may I urge you to take the time to tune in and have a listen ... I know you will be amazed at what you hear!
For more wonderful insights & Oracle Cards: www.geraldineteggelove.com
Return to the Geraldine Teggelove Live Show Page
Link to Article