You and Money Part 1
Financial prosperity is essential if we are going to live a truly fulfilled life. Over the next 4 weeks, I am going to be sharing with you the steps I took on the road to rebuilding my life from a financial point of view. I know that there are so many others out there in the big wide world really struggling financially and just desperate for some help and advice on what to do to get back on track and be free of money troubles.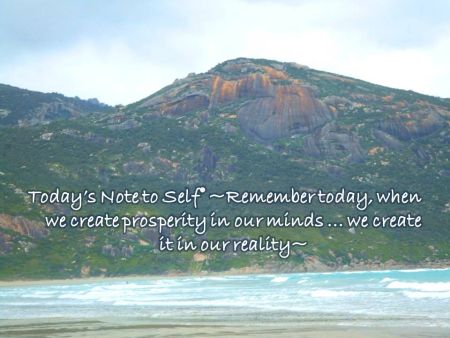 Well, for anyone feeling that way, you have come to right place! One thing is for sure, I was an expert at losing it all, but I would also like to think that I have become pretty good at getting out of the financial mess I found myself in, and moving into a space where I know longer have to worry about money issues, and that is a wonderful place to be! WooHoo!
So I am going to share with you what I have learned along the way ... things that worked and things that didn't! Now what I share is really quite simple, but not necessarily easy! But, if I can do - anyone can do it!
The exciting news is that you can use the information in this series to increase not only your financial situation, but also your health, happiness and any other area in your life that you feel is lacking in what you would like to see happening. This is a 'not to be missed' series that I am so looking forward to sharing with all those wishing to create an abundant life.
For other helpful info, please visit Geraldine at www.geraldineteggelove.com
Return to the Geraldine Teggelove Live Show Page
Link to Article