You and Money Part 2
Having lost everything financially ... and quite a bit more ... getting back on track and learning to truly appreciate money has been a journey of challenge to say the least! Oh my goodness, have I learnt heaps about myself in relation to money! The learning has taken me well out of my comfort zone, but has produced incredible results! I now look upon money in a totally different light. I now see it serving and helping me in incredible ways.
On this week's show we are going to be hearing some fabulous ways to help you build a brand new pipeline through which your wealth can flow in abundance! WooHoo! One very important discovery for me was that, as of everything else in this world ... money is simply energy! It's the way we work with and treat the energy of money that makes all the difference in being able to attract it into our life and then keep it flowing! I certainly did not understand this in the years leading up to our complete and utter financial breakdown! I would have to honestly say I misused and mistreated money in so many ways.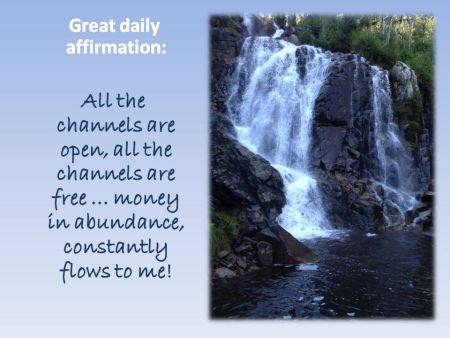 We know only too well that if we do not treat those around us with respect and care, they will very soon disappear from our lives - and so does money!
For further helpful info please visit Geraldine at www.geraldineteggelove.com
Return to the Geraldine Teggelove Live Show Page
Link to Article