Mindfulness in Nature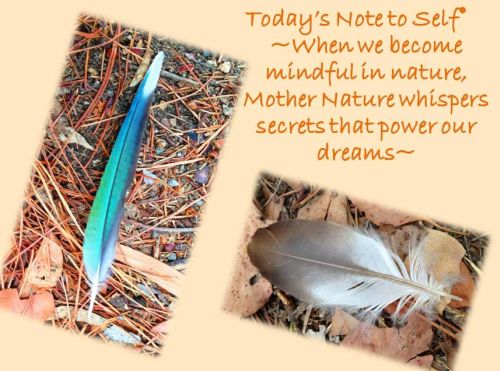 This week we are going to continue our series of shows on Mindfulness Meditation - Mindfulness in Nature!
It is so easy to have music blaring in our ears, a million thoughts running through our head, and never spending a minute contemplating what surrounds us in any single moment, whilst we are out walking or exercising. I know from experience that I can leave the house, walk for an hour, get home and think to myself ... well how good was I ... can't recall what I saw, can't recall any birdsong, didn't stop to smell a flower, and certainly didn't take even a couple of minutes to stop beside the creek to contemplate the sun's rays dancing in the water. Anyone else do this, or is it only me? So today, I am going to be showing you how you can do the most beautiful mindfulness meditations outside connecting to the boundless energy of nature.
We are also going to be chatting about the effect meditation has not only on our physical bodies, but also on our spiritual bodies. We all know that meditation does wonderful things for our health and wellbeing, but I would love for you to understand the amazing things it does at a deeper, soul level. The benefits are truly sensational! Once you understand this, meditation will hopefully be at the top of your daily to do list.
And a beautiful meditation message from the spirit in nature ... how to become mindful using our senses.
More at www.geraldineteggelove.com Also available on Itunes.
Return to the Geraldine Teggelove Live Show Page
Link to Article