Mindfulness and Music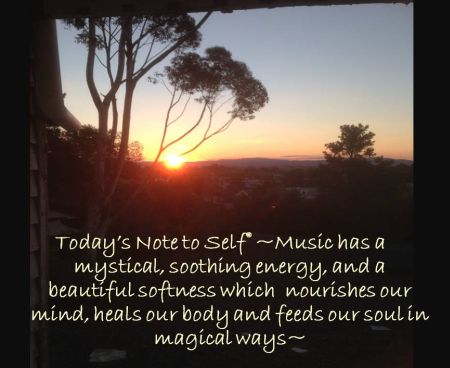 For the last couple of weeks we have been chatting about Meditation and being Mindful and how to bring both together in the most fabulous ways helping you to meditate your way into your dreams and desires. Mindfulness and Music ... oh so powerful as a Meditation! I would like to begin with my favourite music quote from Deepak Chopra: "the reality of music is the shimmering, beautiful, invisible form that haunts our memories without ever being present in the physical world."
Now if you find Meditation quite a challenge, this may be just the thing you have been looking for. Certain types of music have the ability to put us into a place of mindfulness without even having to try ... how good is that!!! Now, when I say certain types of music, I mean the music that really speaks to your heart! It may have it jumping for joy, feeling blissfully happy, feeling totally relaxed and calm, feeling brave and courageous, or in a state where the emotions flow steadily from you in the form of tears that need to be shed to free yourself of sadness.
Today, we are going to be discussing how you can bring music and mindfulness together in so many life changing ways.
More at www.geraldineteggelove.com Also available on Itunes.
Return to the Geraldine Teggelove Live Show Page
Link to Article