The Path to Success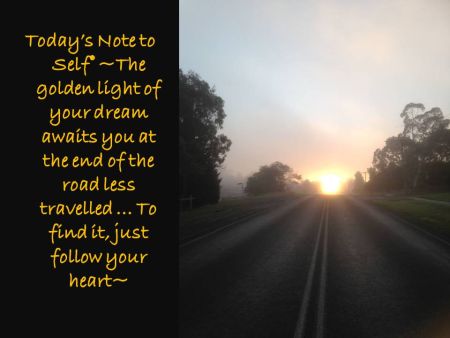 So far in this series of Maters of the Mind and Matters of the Heart, we have discussed a great deal around how our mind works and what we can do to take control of our thoughts and steer them in the direction of happiness and success. We have also chatted about Matters of the Heart and how we can connect to this amazing machine and tap into its life changing energy. So for this week? This week is all about choosing a path of safety or a path of faith in our journey of life. I guess I don't really need to tell you which of these is linked to the mind and which is linked to the heart? LOL Fairly obvious isn't it!
This is a decision that many find hard to make, and please remember that the choice is always yours and not to be made by someone else regardless of how well meaning they may be. It is your journey and you know what is best for you! So this week, I would love for you to listen very closely to all the benefits of each path and then choose what feels right for you.
We will be discussing:
The difference between a path of safety and a path of faith
The benefits of each
The practical steps to take to make your heart's desires a reality
The amazing outcomes that are there waiting for you to claim and accept
Also remember that there is no right or wrong way of travelling your path ... it is whatever feels perfect for you.
More at www.geraldineteggelove.com Also available on Itunes.
Return to the Geraldine Teggelove Live Show Page
Link to Article