Metaphysics 4: Consciously Connecting to the Quantum Field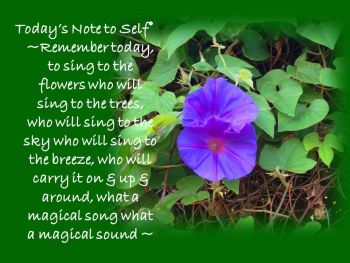 This week we are going to chat about ways in which we find that much needed harmony and balance in our lives, and get back into the flow of manifesting everything our heart's desire ... in abundance! Is this really possible? It sure is and I am going to help you do this through the suggestions I share with you during our time together.
As a metaphysician, I believe that one of the essential lessons in life is to figure out how to live in harmony with the quantum field ... the field that knows all ... all that is, has been or ever will be. If we can grasp this concept, life will be a constant flow of happiness and success. During this show, I am going to share with you the secret to easing our way into this beautiful harmony where life becomes blissful!
There is a fabulous quote from the movie 'Bagger Vance' that I would love to share with you ... I have taken the liberty to swap the word 'hand or hands' with the word 'heart'. I just love this movie ... it has so much wisdom to offer us, and I strongly urge you to go and find it and watch it over and over and over again! Anyway, here is the wording I would like to share with you ... "You can't see your dream as a dragon you have to slay. You have to look at it with soft eyes ... see the place where the tides and the seasons and the turning of the earth all come together ... where everything that is becomes one! You've got to seek that place with your soul. Seek it with your heart, don't think about it ... feel it! Your heart is wiser than your head is ever going to be."
So on this week's show, I am going to share with you ...
Where to find this oneness and beautiful harmony
How to connect with it
How to live within it
And how to ensure that we never lose sight of it again
More at www.geraldineteggelove.com Also available on Itunes.
Return to the Geraldine Teggelove Live Show Page
Link to Article