Alchemy in Nature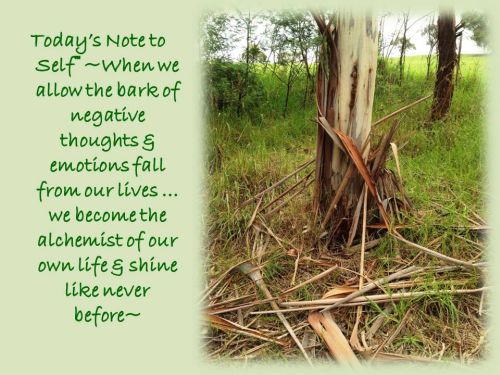 This week we are going to get some amazing help from someone who I consider to be the absolute best in the world of alchemy. This genius alchemist has been my guiding light - particularly over the past 7 years as I have worked, studied, learned, crawled and slowly stepped my way across the land mines of change and transformation to finally once again see the light at the end of a very long tunnel, and come out the other side.
Okay, who is this amazing alchemist? Mother Nature! Yes, the alchemy within nature is truly second to none. Nature is in a constant state of transformation, but so often we just take it for granted and never really look at or appreciate the magnitude of what is taking place around us each and every day. And more importantly, what we can learn from simply taking a walk in the backyard or in the park or anywhere in nature.
Here in Australia we are just entering spring which is the season of the most beautiful transformations. At the moment our street is lined with stunning blossom trees, and their pretty petals create carpets of pink across the nature strips and the gutters have been transformed from a dirty grey to rivers of colour. Such a glorious sight, but I know that I must capture the moment whenever I can because it won't be long before the blossoms are gone to make way for tiny leaves to appear and the deep red fruit to take form. Yes, the alchemy in nature is simply amazing!
On this show I will share with you:
Alchemy in Nature
The 7 step process of Transformation from Mother Nature's viewpoint
And how this relates to our lives on a daily basis
More at www.geraldineteggelove.com Also available on Itunes.
Return to the Geraldine Teggelove Live Show Page
Link to Article